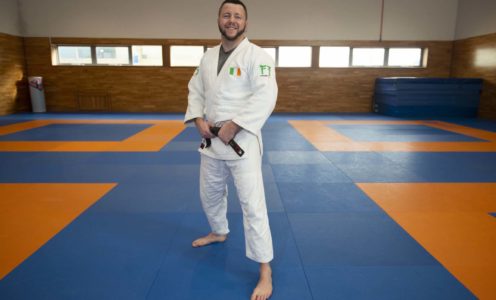 Team Bath judoka Ben Fletcher says he is excited to get back into competition and see where he is on the global stage as he prepares to compete in this week's Doha Masters event in Qatar.
Fletcher and sister Megan, a Commonwealth Champion who also trains with Team Bath, will be representing Ireland on the international circuit for only the second time since the Coronavirus pandemic forced competition to be suspended last March, while University of Bath alumni Prisca Awiti-Alcaraz is in action for Mexico.
With the rescheduled Tokyo Olympic Games now less than 200 days away, Fletcher – who competes in the -100kg weight category on Wednesday – is grateful to be able to return to the judo mat in Covid-compliant conditions.
"It's good to have the competitions back and something to get your teeth into," said Fletcher, whose only other tournament since March came at November's European Championships in the Czech Republic. "You can train as much as you like but it's not the same if you aren't building towards something.
"I was feeling quite fatigued back in March after two years of qualification so the enforced rest of the first lockdown helped me and it feels really good to be back competing now.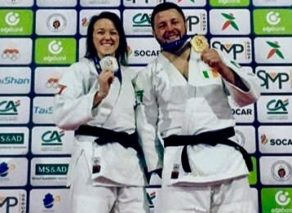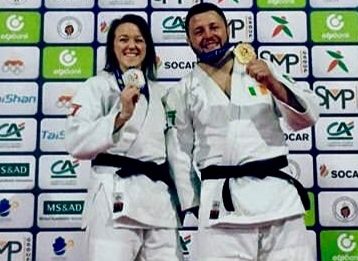 "I feel like I have pushed on during the past few months and feel in a really good place at the moment. I think I showed that at the Euros. I may have lost in the first round but it was to the eventual gold-medallist after a really high-quality contest that went for four-and-a-half minutes.
"It's difficult to know where I am compared to other people at the moment but it's the same for everyone. When you are on the circuit, you are normally competing against and training alongside your rivals every week but you don't have that measuring stick at the moment.
"We will literally find out how people have been doing when we start fighting this week. I definitely feel like I'm at a top-ten in the world level and I'm looking forward to showing that."
The Fletchers and Awiti-Alcaraz had to provide two negative Covid tests in the five days before flying out to Doha at the weekend, then were tested again on arrival and during weigh-in before going into a competition bubble.
It makes for a different competition experience but Fletcher, who has been able to continue training under the elite athlete protocol, says it is something he has quickly adapted to.
"At the Europeans a lot of things felt different to start with but, to me, a judo tournament is a judo tournament and I soon settled back into the routine," he said.
"When I went to Rio for the Olympics in 2016, there was a lot of stress beforehand but once I was there it just felt like a regular competition. That's how I'm approaching this year as well."