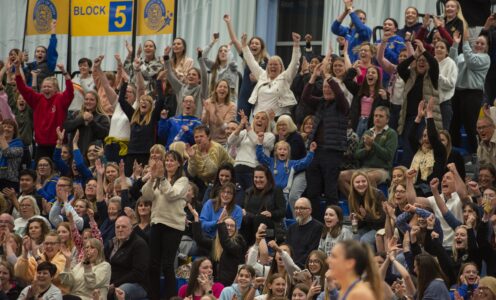 Team Bath Netball kept their fans in almost cardiac suspense until the final seconds of Friday's Vitality Superleague clash with Saracens Mavericks before edging the thriller by a single goal, 50-49 at the Team Bath Arena.
With a continuing place in the league's top four at stake and a long history of classic match-ups between the two sides, the crowd anticipated and received a peach of a game in which Bath came back from three down with three minutes to go to win the final quarter and the game.
"It was amazing, I am so glad to say that we won the game and that we came out on top," said Team Bath captain Imogen Allison
The ceiling almost burst off the University of Bath's Sports Training Village as the home side sealed the deal with a Kim Borger score and kept the opposition from replying through a Phumza Maweni intercept. The South African international, whose turnovers proved pivotal in the final period, was named Player of the Match.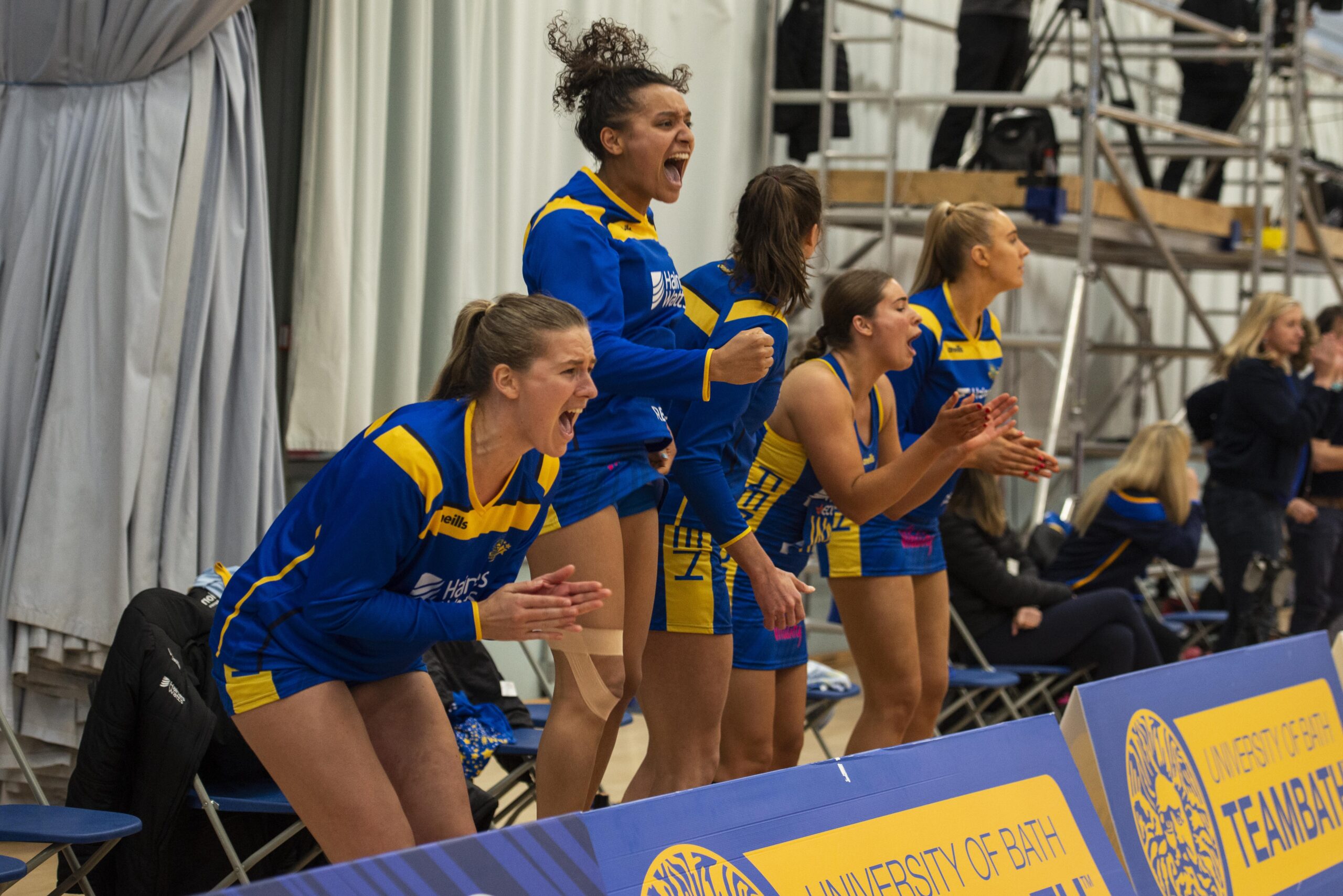 Not even the width of a silicon chip earlier separated the sides for much a match in which the two sides were drawn at 26-26 apiece at half-time and neither side could get the upper hand during the early stages of a tense and crowd-quietening third quarter.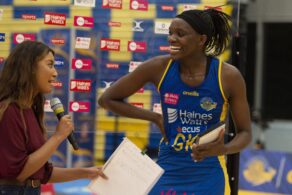 Sisters Rachel and Jess Shaw entered the fray at wing-attack and centre for the Blue and Gold, injecting pace and different angles of attack, as Team Bath recovered from 32-34 down to lead 36-35 only to see that buffer squashed with Mavericks leading 40-36 at three-quarter time.
They maintained that four-goal lead until five minutes to go when there was a rare miss from metronomic Mavericks shooter Britney Clarke. Maweni turned-over twice and Team Bath came back from three goals down to take three vital points amid deafening noise from the fans.
Asked about the deciding difference, Allison said: "I think we just kept calm and kept patient and I think that's something we struggled with in the middle but in the end when we kept getting interceptions and it really came through."
Match stats
Team Bath starting 7: GS Kim Borger (c), GA Sophie Drakeford-Lewis, WA Kirsty Harris, C Imogen Allison (capt), WD Tash Pavelin, GD Layla Guscoth, GK Phumza Maweni. Replacements: Lily-May Catling, Jess Shaw, Rachel Shaw, Betsy Creak, Hannah Passmore.
Saracens Mavericks starting 7: GS Britney Clarke, GA Kadeen Corbin, WA Sasha Corbin, C Beth Ecuyer-Dale, WD Aliyah Zaranyika, GD Jodie Gibson, GK Razia Quashie. Replacements:  Gabby Marshall, Georgia Lees, Chloe Essam,  Bella Baylis, Odiri Atirene.
Quarter scores (Team Bath first): Q1 15-12. Q2 11-14 (26-26). Q3 10-14 (36-40). Q4 14-9 (50-49).
Player of the match: Phumza Maweni.