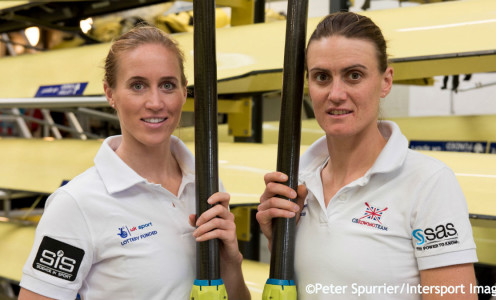 Helen Glover and Heather Stanning, who started their illustrious careers at the University of Bath, have been named as World Female Crew of the Year by rowing's international federation, FISA.
And there was more success for Sports Technology graduate Stanning at the annual GB Rowing Team dinner as she was named as Female Olympic Athlete of the Year.
The awards cap another outstanding year for the women's pair, who were crowned as World and European Champions. They also won the overall World Cup title and go into 2016 – when they will look to defend their Olympic title – on the back of an unbeaten run stretching back to 2011.
Glover and Stanning were shortlisted for the FISA award through a public nomination process before being chosen by a vote of the FISA Council.
The other finalists were Australian single sculler Kim Crow, also unbeaten in 2015, and the US women's eight who earned a record tenth straight win at the World Championships.
Stanning said: "It goes without saying that we are extremely proud of this award. It is the culmination of a lot of hard work in training but also from the people around us – our coach Robin Williams and the whole of the GB Rowing Team support staff."
Glover added: "We feel very humbled to receive such a global accolade. I'd like to thank everyone who helped us make this possible. Thank you, FISA, for this recognition.
"We now want to drive on in training every day to continue to improve and be the best we can be in the Olympic season ahead."
British Rowing Chief Executive Andy Parkinson said: "Helen and Heather are not only successful athletes but are superb role models for a whole generation of young people.
"As a sport we are delighted that they have won this award, and received the international recognition that they deserve after a fantastic season."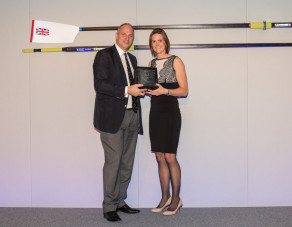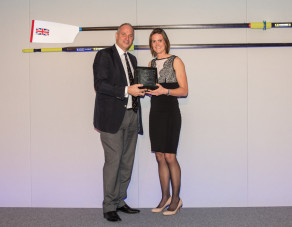 GB Rowing Team Performance Director Sir David Tanner added: "It is fabulous to see two extremely hardworking and dedicated members of our team winning this award from such a strong field of top athletes."
He had more praise for Stanning on Friday evening as the GB Rowing Team athletes, coaches, support staff and sponsors gathered at Twickenham Stadium for their annual dinner.
After Stanning received the Female Olympic Athlete of the Year award from rowing legend Sir Steve Redgrave, Sir David said: "Heather displays an exemplary attitude of hard work, self-discipline and teamwork in all that she does and thoroughly deserves this accolade."
Stanning and Minerva Bath RC patron Glover both started their rowing careers at the University of Bath and are graduates of the GB Rowing Team Start Programme.
Click here for more information on the highly-successful talent identification scheme.