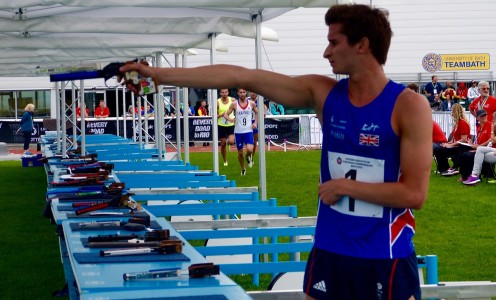 From sport psychologists to specialised coaching techniques which replicate the pressure of competition, University of Bath-based athletes dedicate an immense amount of time to preparing for the clinical moments faced at an Olympic Games.
Having the mental edge can often separate champions from participants and later this week University of Bath-based modern pentathletes, including world number one Jamie Cooke, will have their psychological toughness challenged in arguably one of the most mentally testing events of the Games.
Following the physically challenging fencing, swimming and show jumping events comes the run-shoot in which athletes must hold their nerve to shoot five targets on four separate occasions in between laps of 800 metres.
And if accurate shooting during the physicality of a 3km run wasn't difficult enough, the run-shoot is also the final event of the overall competition and determines the final standings.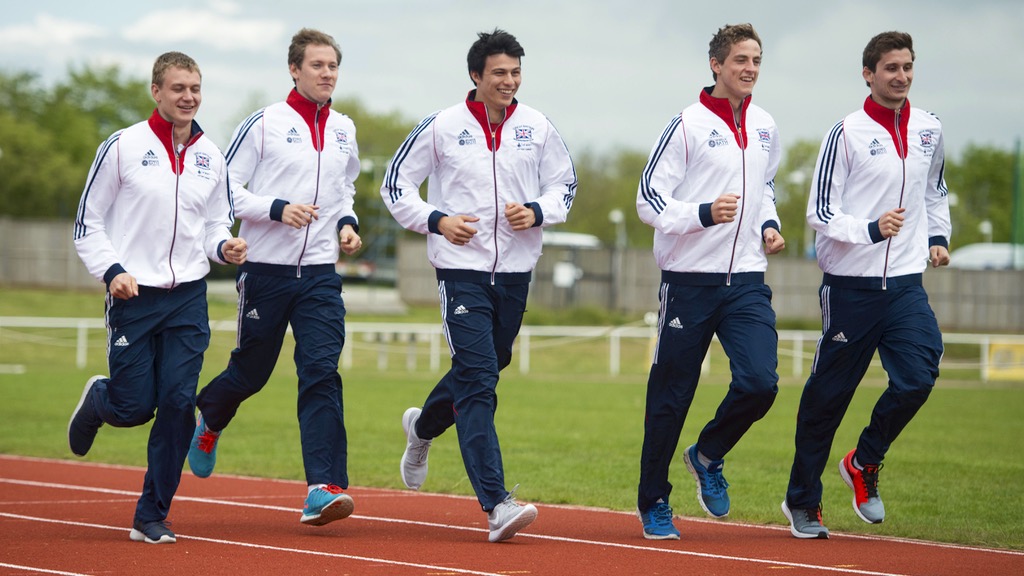 Sport & Exercise Science student Tom Toolis, teammate of the four Rio-bound athletes at Pentathlon GB's base at the University, says it is the ability of performing under mental strain which defines champions.
"Dealing with the pressure of shooting in a competition is one of the things which makes a real athlete," he explains. "Trying to focus on the shooting and blocking out distractions is certainly not easy and not every athlete can do it."
Modern pentathletes enjoy the range of facilities at the Sports Training Village, including dedicated fencing pistes, a London 2012 Olympic Legacy swimming pool and shooting ranges.
And it is use of these shooting facilities which helps the athletes practise for competition with replication scenarios among other cutting-edge training techniques.
"One of the key things I do is focus on sight, grip and trigger," Toolis continues. "If I can focus on those three things whilst shooting, it helps to block out distractions such as an athlete passing by or missing a shot.
"Recently we've been working on pressure shooting in training where, whilst we are shooting, we have other athletes shouting in our ear in an attempt to put us off. It's one of the sorts of things we do to try and work on competing under pressure."
Last week Team Bath judoka Ben Fletcher competed at his debut Olympic Games, qualifying as the 30th best judo player worldwide in his weight division.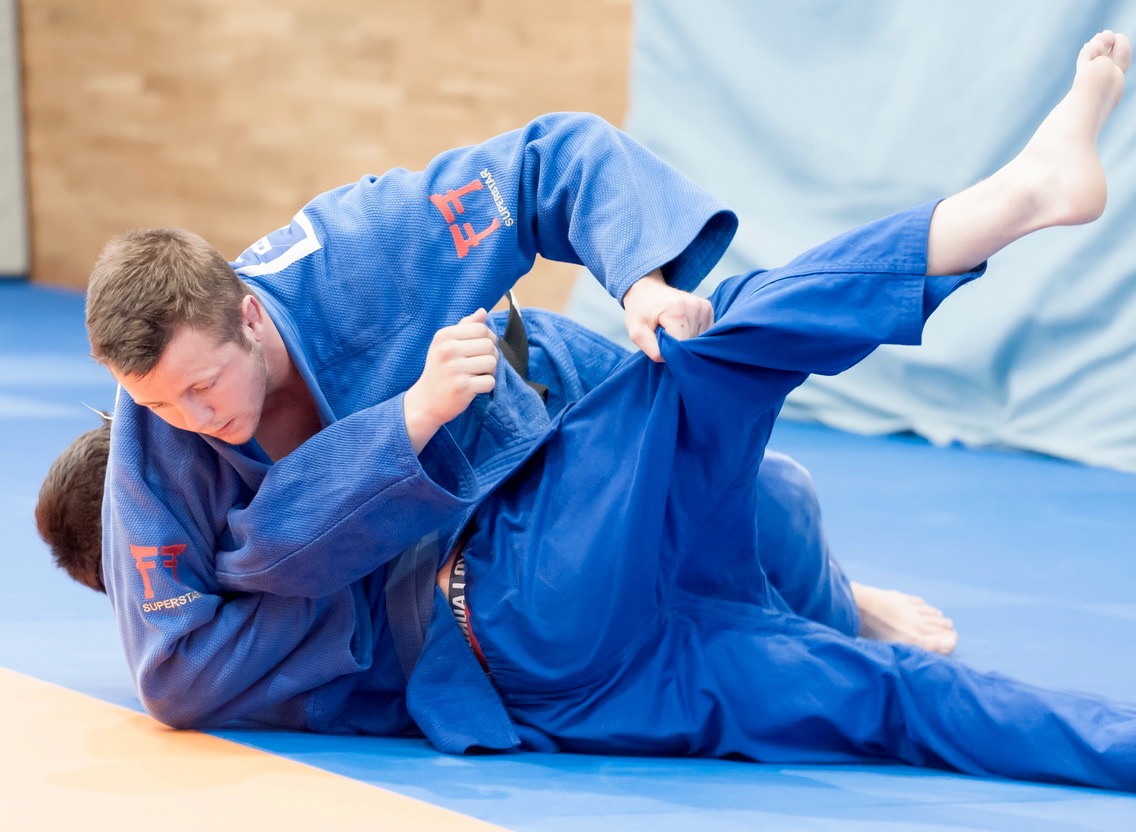 Speaking ahead of the Rio Games, Fletcher emphasised the importance of treating Olympics as if they were any other tournament.
"Ahead of major competitions I won't begin honing my mind-set on the event until a couple of days prior," Fletcher says. "Before that I try to stay relaxed and to not think about the competition too much.
"It's important to approach the Olympics like any other tournament. The problems can occur when you start getting ahead of yourself.
"You need to shut off all the other distractions which surround an Olympic Games."
One athlete who has dealt with the pressure of competing at an Olympic Games is 25m pistol shooter Georgina Geikie – the only British athlete to have ever won an Olympic quota place in the event.
And Geikie, who won bronze at the 2006 Commonwealth Games in Melbourne, believes preparation is the crucial factor in handling pressure.
"The best advice I could give to someone putting on any performance; whether that be a sporting an activity, a drama performance or even public speaking is that preparation is the key to everything," Geikie says.
"If you can do everything you can in training to tick all the boxes, when you are stood there in the moment it's almost as though you've been there before."
Follow the progress of the British modern pentathletes on our Rio 2016 page.
To find out more about the modern pentathlon taking place at the University of Bath, see our modern pentathlon page.