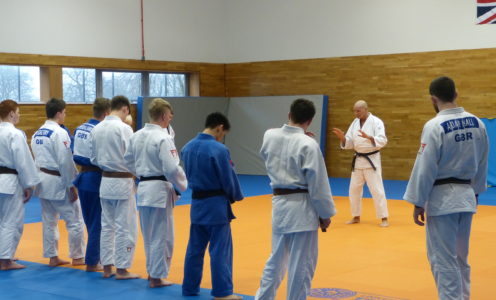 The University of Bath welcomed the return of some of the South West's most promising talent on Tuesday as youngsters gained the opportunity to train with some of the country's finest judoka.
Sessions, overseen by Team Bath Head Judo Coach Juergen Klinger, included Thompson Education scholar Chloe Robyns-Landricombe and world cup medallist Adam Hall who offered guidance and advice to the young athletes.
28-year old Hall, who won bronze at the European Open in October, said he was happy to give something back after receiving support from older judoka on his arrival at Team Bath.
He said: "Days like this are about trying to establish a tight-knit unit, keep that ethos and let everyone push each other forward.
"When I first arrived here I didn't know anyone, and we had a buddy system so I had an older person checking on me and looking after me.
"That helped me settle down and bring me through so I want to give back and do my bit for the next judoka coming through."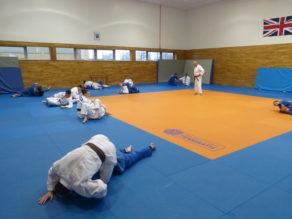 Newcastle-born Hall, who trains in the same performance group as Rio 2016 Olympian Ben Fletcher, admitted the reality of his arrival was different to what he'd anticipated and believed the current squad of judo hopefuls may be going through the same learning curve.
"Thinking back to when I was coming in, my expectations and what it ended up being like were totally different," he said. "I was expecting every little nook and cranny to be looked after for me, but it was actually quite a shock as to how much was actually on you as an athlete.
"Organisation was needed, as well as self-discipline. It didn't happen like magic; it was the result of hard work – finding the right people and pushing each other. So for them it's going to be a bit of an eye-opener."
The visit was part of British Judo's Advanced Apprenticeship in Sporting Excellence (AASE) programme, within which the University of Bath is one of eight performance pathway centres across the UK.
The programme offers the opportunity for selected players to increase their weekly training volume while working towards a vocational qualification that is now recognised by UCAS. AASE is designed to support and complement a player's club and area training.
To find out more about Team Bath's judo programme, see our judo pages.