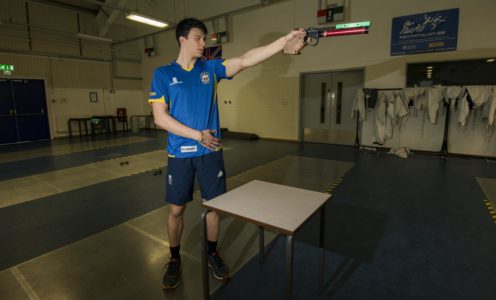 Joe Choong is a Mathematics student at the University of Bath and an Olympic athlete with Pentathlon GB. Helping him excel on both the sporting and academic front is a bursary from Team Bath partners MJ Church, the Marshfield-based Civil Engineering, Plant, Transport and Waste Management Contractors. 
As he prepares to return to international competition, here is Joe's latest blog as a MJ Church Sporting Ambassador…
"Last year I had my most successful year in sport, which culminated in my appearance at the Rio 2016 Olympic Games where I was in medal contention for most of the competition before eventually finishing tenth.
After that I decided to take some time out of sport, partly to have more time to concentrate on my Maths degree but mainly so I could enjoy normal student life for a few months. At the end of my mini sabbatical, I had my first exams of the year. These went well and I finished bang on the 2:1 grade boundary (which is what I was aiming for).
I like to think this reflects the efficiency of my revision process – clearing the academic hurdles but not by so much that it slows me down. I've found this minimalistic approach allows to me to have more time for other things that I'd rather be doing than learning maths. For example: watching paint dry, walking my imaginary goldfish and pondering the meaning of life.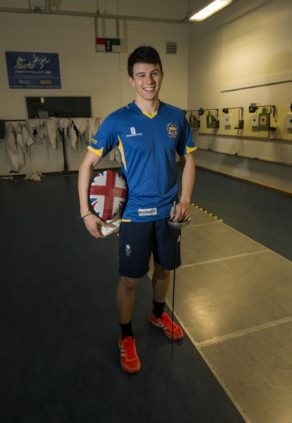 More seriously, I have really enjoyed my time out but I am ready to get back to fitness now and I have been easing myself back into full-time training for the past six weeks. I'm currently in the stage of training where I'm working on my aerobic fitness. This includes a lot of long runs and swims, which will provide a platform from which I can start more speed-based work nearer to the main competitions at the end of this year.
Because I've been back for a few weeks now, I'm at the rather unpleasant phase where I'm fit enough to be training full-time again but every training session hurts slightly (a lot) more than it should. On top of this, I'm naturally a speed-based athlete so I find this training block to be one the most mentally challenging.
Having said that, it is nice being back in the training environment and feeling fit again, so I'm looking forward to my first international of the year, the Berlin Open Championship from April 8-10 where I'll be able to gauge how far off full fitness I am and also just remind myself of the standard of international competition. It's not one of the major competitions, so I'm expecting a lot of countries to send some younger athletes. I'm quite hopeful that I'll be able do well and maybe even push for a medal.
After this I have my next exam period in May, as well as World Cup 4, which starts the day after my final exam. In the long run, of course, is Tokyo 2020 but for now my main aim is to be fit enough to perform well again by the time the World Championships come around in August."