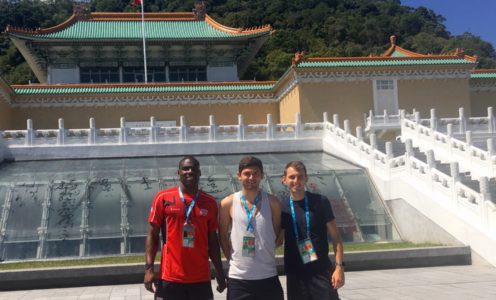 University of Bath graduate Jacob Paul hopes his "incredible" experience at the 2017 World University Games will act as a stepping stone to representing Great Britain on the biggest stage of all – the Olympic Games.
Paul, who was supported by a Trendell Sports Scholarship while studying Sport & Social Sciences, missed out on a place in the 400m hurdles final by the narrowest of margins during last month's competition in Taipei as he placed ninth overall.
He was happy with his performances, though, saying the experience of competing at the world's second-largest multi-sport championships will stand him in good stead.
"Competing in Taipei was great," said Paul. "I went into the Games unsure of what the conditions would be like, what the food out there was going to be like and even what my competition would be like.
"I was surprised to see how competitive the field was. I knew it would be a challenge to try and make the final after seeing that I was ranked tenth going into the competition but I made this my aim and I was determined to get to there.
"I was frustrated to miss out by one place in the end but I still really enjoyed the Games. The whole set-up was incredible, being in the Athletes' Village made the event like a mini-Olympics and it was a great 'stepping stone' event for me.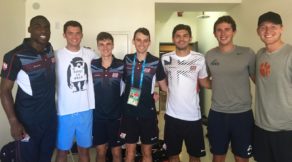 "The experience I hope will set me up well for if I do achieve my long-term aim of making it to the Olympic Games one day."
Paul received financial support from the University of Bath towards the costs of competing in Taipei and said that, along with his scholarship, had been a massive help.
"The support I received from the University of Bath has been great in helping ease the ever-growing costs of competing at elite level in my sport, not just in this case but across my three years of study as well," he said. "Having the support from the University really helps in making the student-athlete life possible.
"Now that I have graduated I am based back in Surrey with my main coach, Marina Armstrong. It is great to be back living at home and training with my group, although that comes at the expense of not having the access to the incredible facilities and resources – physio, massage, strength & conditioning – available at the University of Bath."
Applications are now being accepted for sports scholarships during the 2017-18 academic year. Click here for more information.