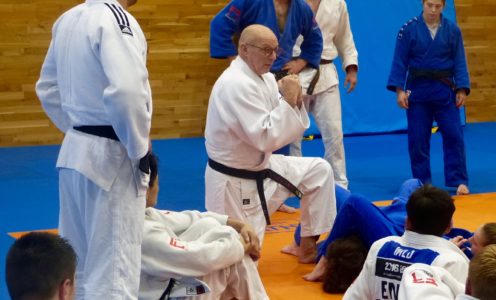 The University of Bath hosted an up-and-coming wave of young, talented judo players from around the South West this week ahead of a big few days of international competition for the current high-performance squad.
Teenagers on the Advanced Apprenticeship in Sporting Excellence (AASE) programme took part in training sessions guided by Team Bath Head Coach Juergen Klinger and world-class judoka including Olympian Ben Fletcher and Commonwealth Champion Megan Fletcher, providing a fresh and challenging take on judo training.
The AASE scheme is designed to highlight athletes that have the potential to compete in the Olympics and to provide them with the highest quality training sessions with some of the UK's most successful athletes. The University of Bath is one of eight performance pathway centres across the UK for Judo AASE programmes.
The programme had the young players pay close attention to detail when executing various throws and holds. Clear insights from both perspectives were delivered by Klinger to the athletes, ensuring that they adhered to the correct technique whilst holding and being held by an opponent.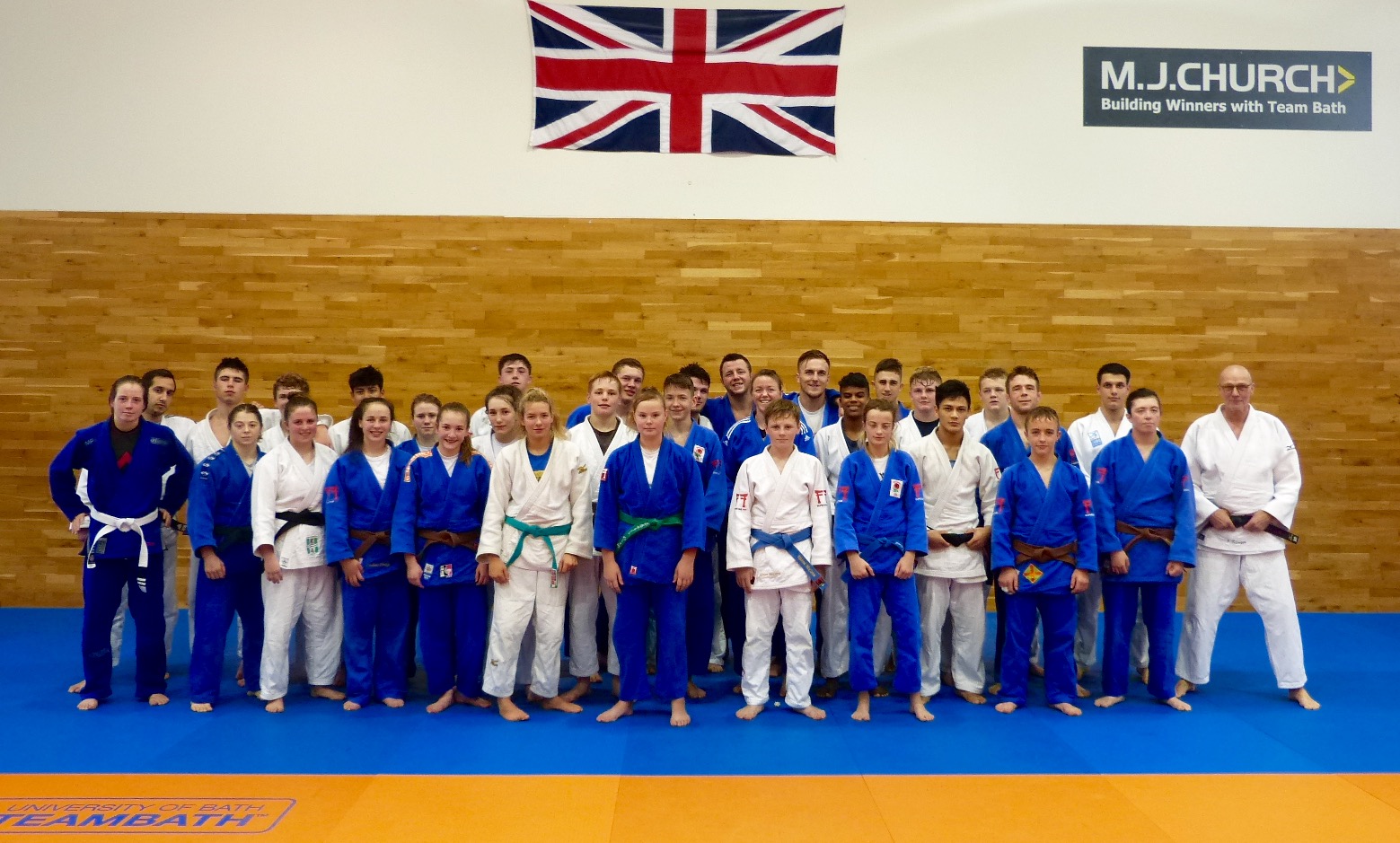 Current members of the high-performance judo squad at Team Bath will be demonstrating those techniques at the highest level in both the United Arab Emirates and Spain this weekend.
Megan Fletcher continues her return from injury by competing at the Abu Dhabi Grand Prix for Ireland.
At the European Cup in Malaga, Chloe Robyns-Landricombe – again enjoying a return to competition – will be looking to build on her -57kg gold medal at last week's Welsh Open. She will be joined in Spain by Sports Performance student Prisca Awiti-Alcaraz, supported by a King Scholarship, Rens Vallejera, Chandler Hill and Sam Potts.
MJ Church Ambassador Ben Fletcher and Alex Paske are also attending a training camp in Spain.