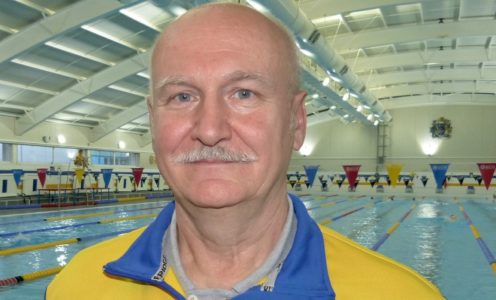 Dr Andrei Vorontsov, assistant swimming coach at the University of Bath, was a guest speaker at the German Swimming Coaches Federation annual conference last week.
The world-renowned coach was invited to speak about his successful spell as Head National Coach for Sweden from 2013-2016, a period that saw Sarah Sjostrom become the first Swedish woman to win Olympic gold when she claimed the 100m butterfly title in a world-record time at Rio 2016.
Vorontsov, who was also Head National Coach for his native Russia during the London 2012 Olympiad, has a PhD in Biomechanics and is considered one of the sport's leading authorities on its application in swimming having published more than 100 articles, scientific reports and books on the subject.
He returned to the University of Bath following the Rio Olympics to work with the student squad alongside Head of Swimming Mark Skimming.
"Once again Dr Andrei Vorontsov was requested to share his vast knowledge and experience, this time with the German Swimming Coaches Federation," said Skimming.
"It is a great pleasure to work with Andrei, his knowledge and experience are proving a great asset to the University swimming programme."