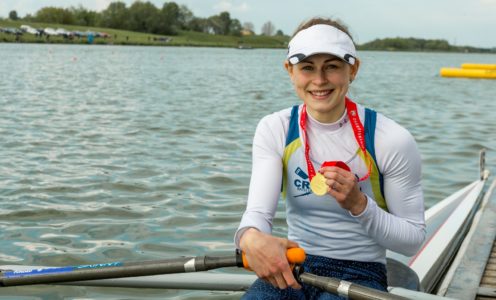 University of Bath students won nine medals and set numerous personal bests when they represented the Blue & Gold at the BUCS Outdoor Athletics Championships and BUCS Rowing Regatta over the Bank Holiday Weekend.
Sports Performance Masters student James Gladman, supported by the Team Bath Dual Career Programme, led the way for coach Colin Bovell's athletics squad in Bedford as he scorched to 200m gold in 21.24.
He then teamed up with Sport & Exercise Science students Ben Matsuka-Williams, Sandy Wilson and Talal Al Alami to win men's 4x100m relay bronze in 41.84.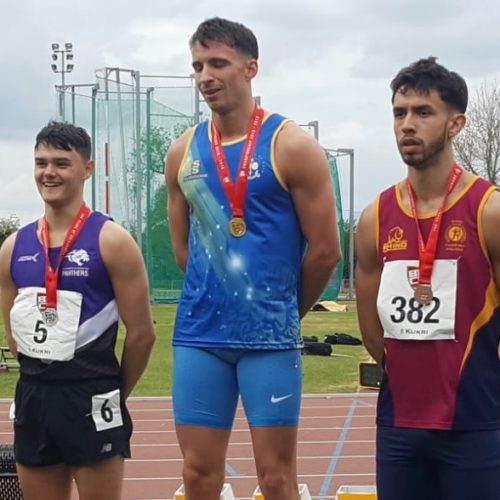 James Gladman (centre) won 200m gold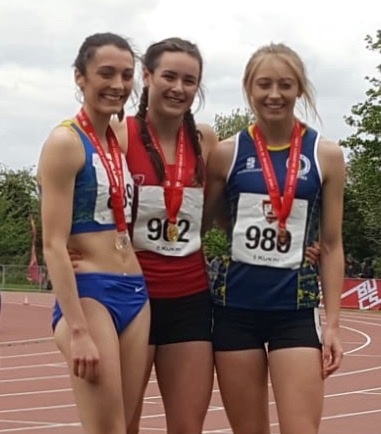 Isobel Ives (left) won 800m silver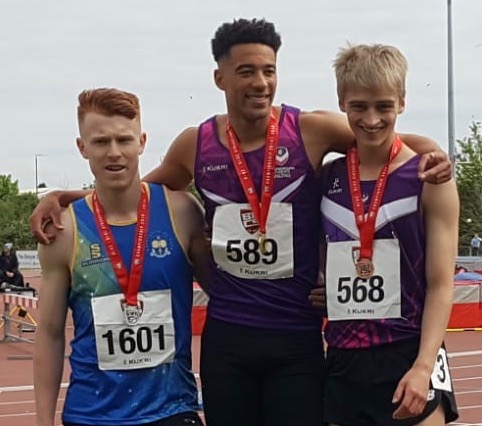 Alistair Chalmers (left) won 400m hurdles silver
King Sporting Scholar Alistair Chalmers, brother of multiple BUCS champion and senior GB international Cameron, claimed the first medal of the weekend for Bath when he won men's 400m hurdles silver in 51.60.
That result was matched by Civil Engineering Masters student Isobel Ives, who was runner-up in the women's 800m in 2:10.48.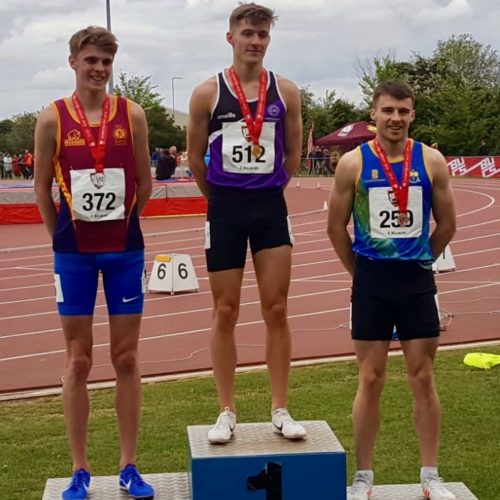 Andy McAslan (right) won 800m bronze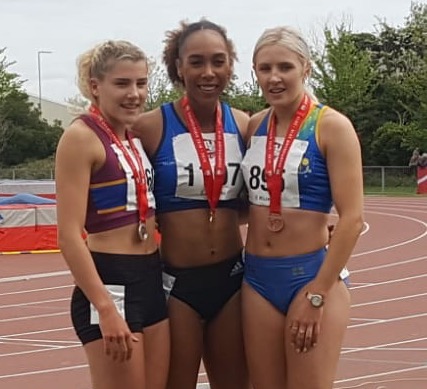 Lauren Williams (right) won 400m hurdles bronze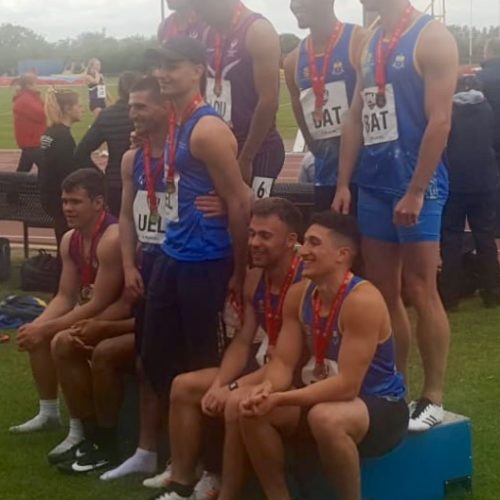 The Bath men's 4x100m relay team (right) won bronze
Santander Sporting Scholar Lauren Williams, who studies Management with Marketing, won women's 400m hurdles bronze in 1:01.87 and Mechanical Engineering Masters student Andy McAslan finished third in the men's 800m in 1:54.46, just a tenth of a second faster than team-mate Will Perkin.
The rowing regatta in Nottingham saw GB U23 international Laura Macro (pictured top), coached by Dan Harris on the GB Rowing Team World-Class Start Programme at the University of Bath, win a superb gold in the lightweight women's single scull in 8:48.37.
She then teamed up with fellow Santander Sporting Scholar Zara Mulholland to claim bronze in the women's double scull.
There was also a third-placed finish for Will England and Marcus Lewis in the intermediate men's pair final.
Check out more great pictures from the BUCS Athletics Championships and BUCS Regatta on the BUCS Flickr feed – click here.