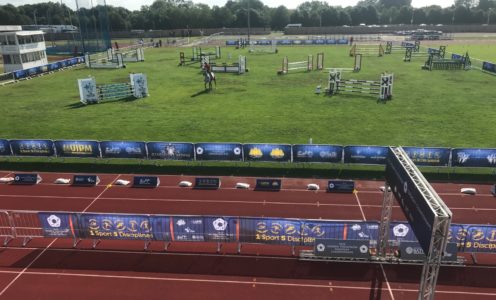 Athletes and officials from 25 nations have arrived on campus and the University of Bath has been transformed as preparations are finalised for the 2019 Modern Pentathlon European Championships, which begin on Tuesday.
More than 150 of the continent's finest all-round sports people, including 13 Pentathlon GB athletes, are competing in the Tokyo 2020 Olympic qualifying event which runs until Sunday (August 11).
All five pentathlon disciplines – swimming, fencing, riding and the combined run/shoot – are being staged at the University's £35million Sports Training Village, with the athletics infield, also used to host BUCS Super Rugby matches, being transformed into a show-jumping arena.
The run/shoot will take place on the outdoor athletics track surrounding the arena, overlooked by a large spectator gallery, while swimming will be in the Olympic-sized London 2012 Legacy Pool and the sports hall used for Team Bath Netball Superleague matches is now an eight-piste fencing salle.
Athletes are staying in student accommodation on campus, making the host venue one of the most compact in international pentathlon.
It is the second time in four years that Bath has staged the European Championships, which has been dubbed Gladiators Return in recognition of the city's Roman history, and, as in 2015, there will be plenty of opportunity for spectators to try out the sports themselves in a family fun zone.
The University has been home to Pentathlon GB's National Training Centre since 1998 and Performance Director Jan Bartu is proud to see another major championship come to the city.
"It has always been my goal to create a legacy in Bath, where we have been based for more than 20 years now, and this big event brings top athletes from the continent to our home," he said.
"It is a unique opportunity for British athletes to perform in front of a home crowd and hopefully have success. Having an enthusiastic and supportive crowd will be fantastic for the athletes and I am sure they will be able to push them beyond their limits on the day.
"We have had a very good year as a team and have won 26 medals so far, which is unprecedented, and I hope it is still not over yet."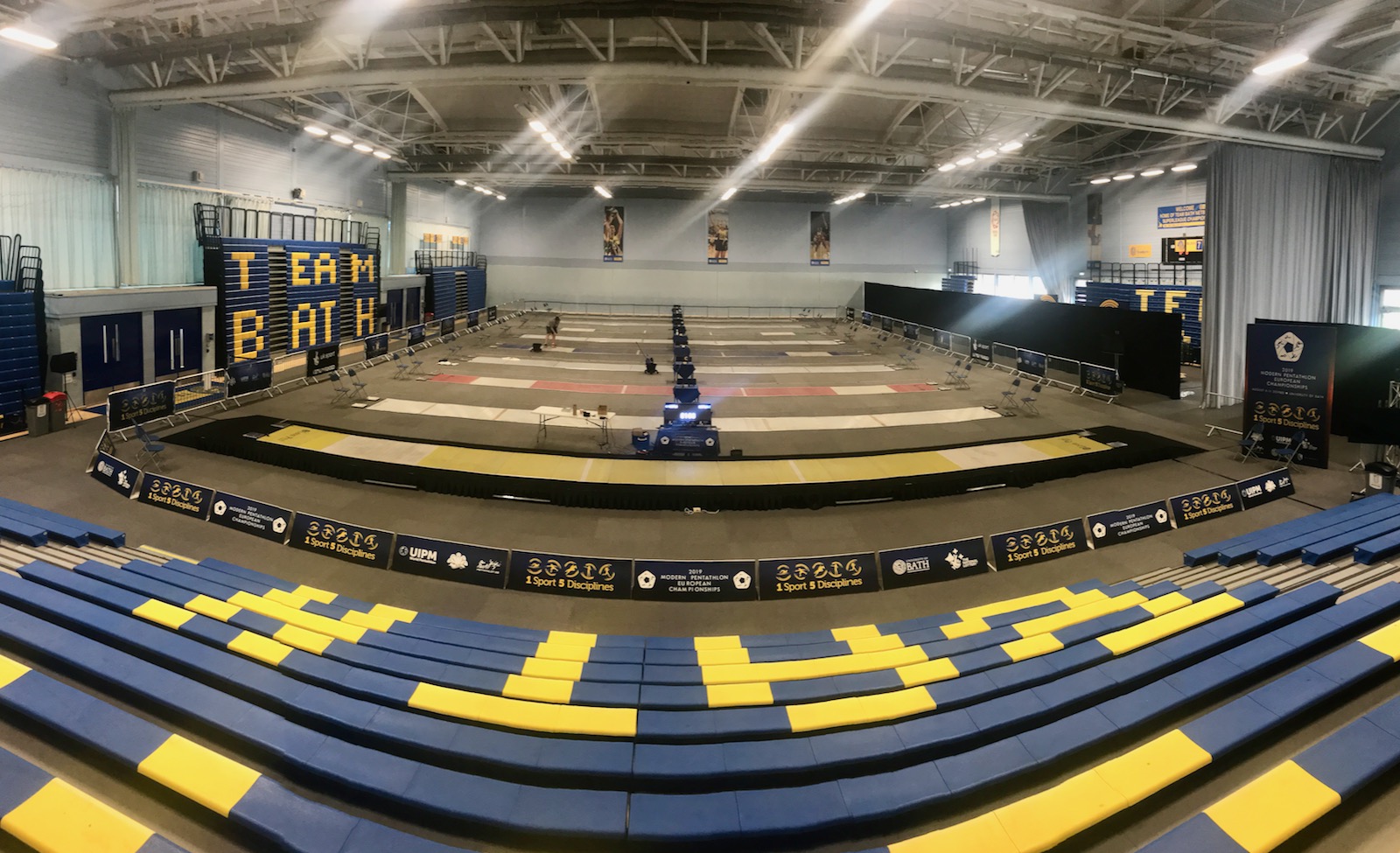 The National Lottery-backed European Championships begin with the mixed relay competition on Tuesday, featuring Myles Pillage and Kerenza Bryson for GB. Pillage will be back in action alongside fellow University of Bath student Oliver Murray in the men's relay on a busy Wednesday that also sees Charlie Follett and Zoe Davison compete in the women's relay.
Attention will then turn to the men's and women's individual competitions, where the top eight finishers in both events will earn an Olympic qualification place.
The men's qualifiers are on Thursday, with the final on Saturday, and the women's qualifiers are on Friday, with Sunday's final bringing the championships to an exciting conclusion.