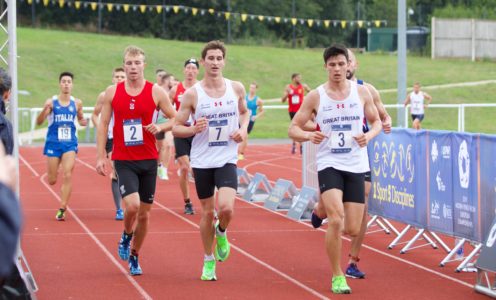 The reigning Olympic, World and European Champions all made safe progress through to the 2019 Modern Pentathlon European Championships men's final with impressive performances in today's qualifying round at the University of Bath.
Alexander Lesun of Russia, GB's Jamie Cooke and Valentin Prades of France will all be joined in Saturday's world-class field by 2019 World Cup Final gold-medallist Joe Choong, who was among four Brits to secure their place in the medal decider.
Eight Olympic qualification places will also be up for grabs in the final, so it was fitting that today's heats should take place exactly a year to the day before the men's competition at Tokyo 2020.
University of Bath graduate Choong, who already has an Olympic qualification place thanks to his World Cup Final success last month, said: "I've had a really good season, so I was quite confident going into today and it went how I expected it to go.
"I'm optimistic going into the final. The pressure is off me slightly having qualified for the Olympics, so it will be really nice to go out there and see what I can do."
Choong crossed the line in the Group B laser-run alongside World Champion Cooke, who ran well to move up from his starting position of seventh.
"The aim of today is to qualify for the final and to do that is a big relief," Cooke said. "Now we can go and push again for the top eight and the Olympic spots. It's amazing to have all the support behind us from the home crowd, everyone has got your back."
Austria's Gustav Gustenau also impressed in Group B, crossing the line with the big three of Cooke, Choong and Rio 2016 gold-medallist Lesun after a series of consistent performances through the day.
"I had a good swim, a solid fence and was able to focus on my shooting, which was key to my qualification," he said. "My shooting has let me down a bit in the last couple of competitions but not today.
"This is my season highlight and I have been preparing for it for a long time. I competed here four years ago and the facilities are great, I am really enjoying my time here and I'm excited for the final."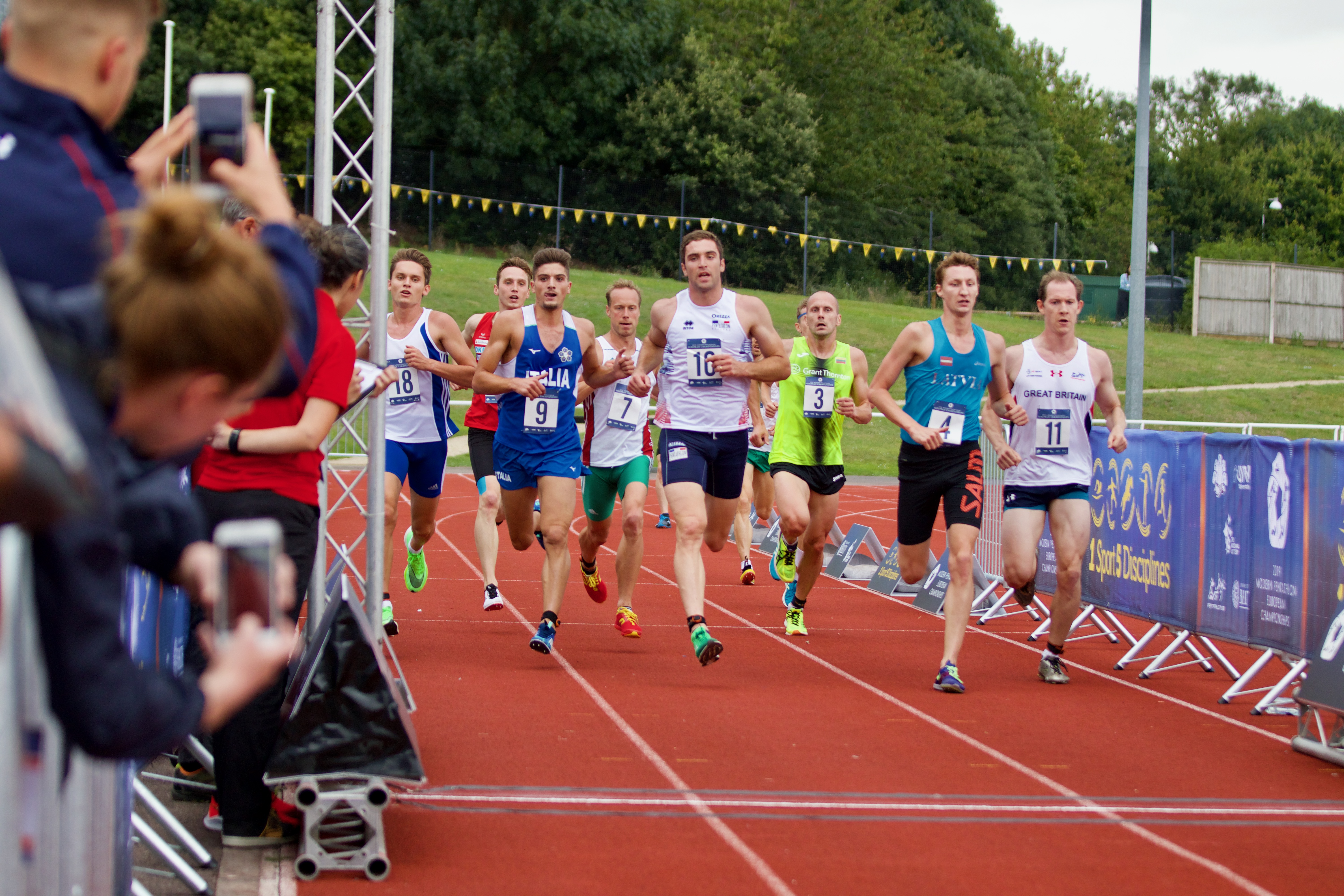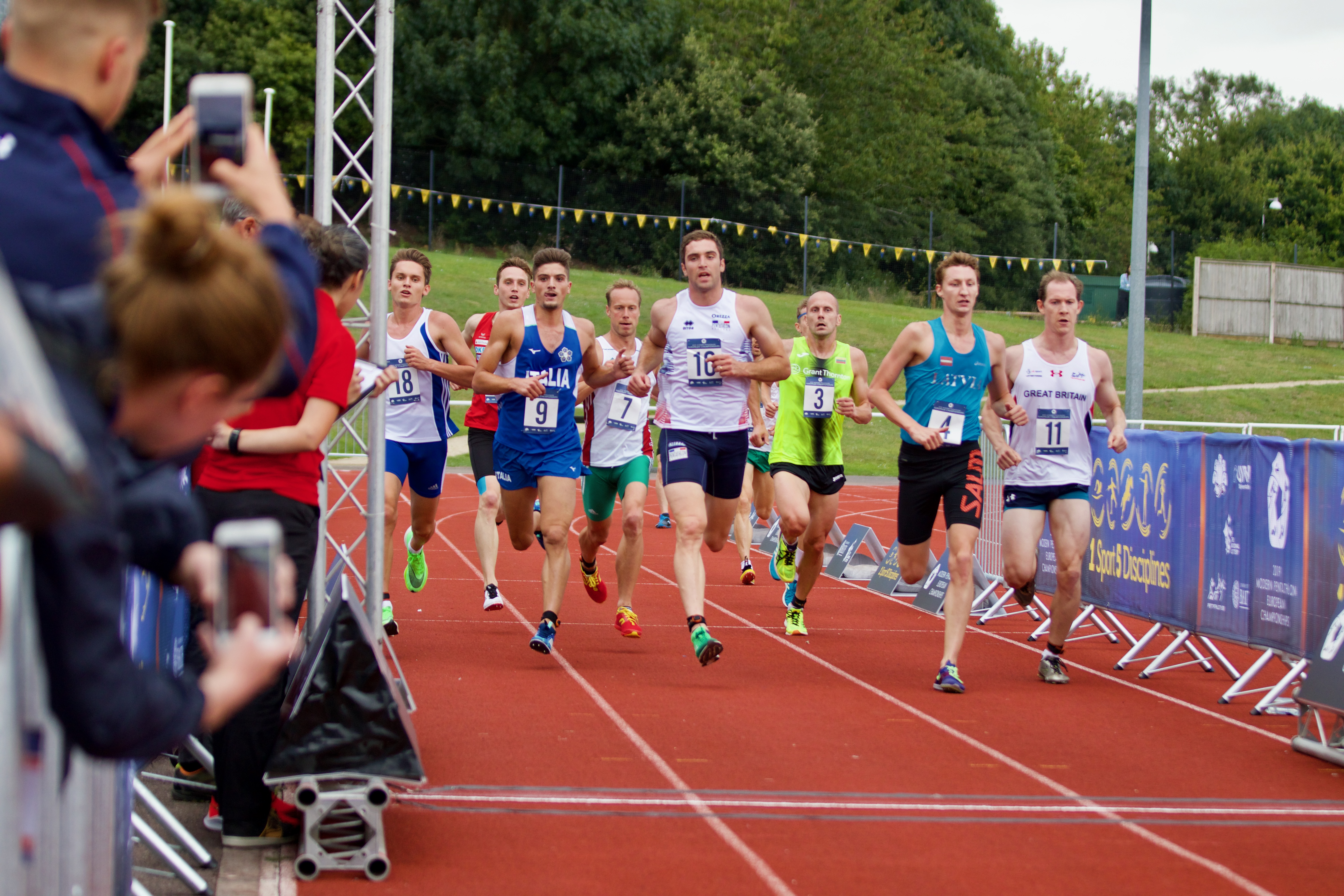 There was a blanket finish to Group A's laser-run, with Germany's Marvin Dogue narrowly taking first place ahead of Ireland's Arthur Laningan-O'Keefe.
He won gold when the University last hosted the European Championships in 2015 and said of today's performance: "It was a decent day all round. I have great memories of my time here in Bath, it's always good to me and I feel very comfortable here so I'm looking forward to Saturday."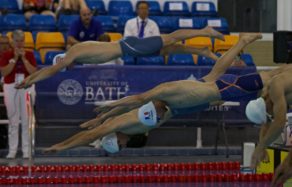 Finishing just ahead of defending European Champion Prades in seventh was GB's Tom Toolis, who enjoyed an excellent run-shoot to move up from 11th and comfortably progress to the final.
"Generally the day was OK but the shooting surprised even me with how well it went, I was very happy with that," said the University of Bath graduate.
"Having the support of the crowd and being in a familiar setting was really useful. Tomorrow is going to be a lot of recovery and Saturday I will come in fresh, and hopefully blow them out of the water!"
Team-mate Sam Curry, who finished just outside the required top 15 in Group A, had to wait until after the second laser-run before his place in the final was confirmed as one of the six next fastest athletes.
Click here to see a full list of the 36 qualifiers and click here to see how the day unfolded.
Friday sees the women attempt to secure their place in Sunday's individual final, where eight Tokyo 2020 Olympic qualifying places will also be up for grabs.