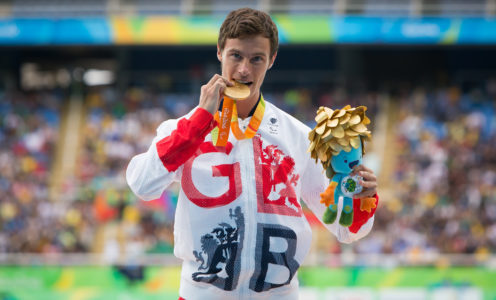 Paul Blake, who won Paralympic gold and a host of world titles while training at the University of Bath, has announced his retirement from athletics after an outstanding career.
Blake was part of Rob Ellchuk's training group at the University from 2009 and quickly established himself as one of Britain's most talented athletes, winning his first world title in Christchurch, New Zealand in 2011 when he claimed T36 400m gold.
He went on to conquer the world over 800m in 2013, 2015 and 2019 but his crowning moment came at Rio 2016 where he won the 400m title and ParalympicsGB's 50th gold of the Games.
That completed a full set of Paralympic medals for Blake, who had also won 400m silver and 800m bronze on home soil at London 2012.
A popular and inspirational figure at the Sports Training Village, Blake was inducted into the University of Bath Hall of Fame for Sport in 2017.
"It's been a whirlwind," Blake told the British Athletics website. "When I started out in 2009, I didn't think I'd achieve what I have in the sport. I've had an amazing time during my career. There have been plenty of ups and downs but I can truly say I've enjoyed every step of the way.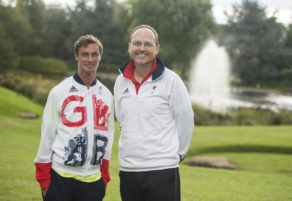 "Winning Paralympic gold in Rio was the highlight of my career. Every para-athlete wants to win a gold medal at the Paralympic Games. I'm pleased that I ran the race properly and came away with the win. It was also Paralympic GB's 50th gold medal of the Games as well so it was a very special moment.
"My other career highlight was probably the world championship in 2013 when I beat Artem Arefyev to the gold in the 800m. It was a cracking race and a big moment in my career. The Paralympic Games in London was obviously another great experience, winning two medals.
"What I've achieved in the sport wouldn't have been possible without the support of a lot of people along the way. Rob (Ellchuk) has done the world of good for me, I wouldn't have been half the athlete without him.
"He knew everything about me as an athlete and it takes a special guy to recognise that. He was the perfect coach. He made training fun and never takes anything too seriously. He's very good at saying the right thing to ease my mind and he did the same for everyone in our training group."