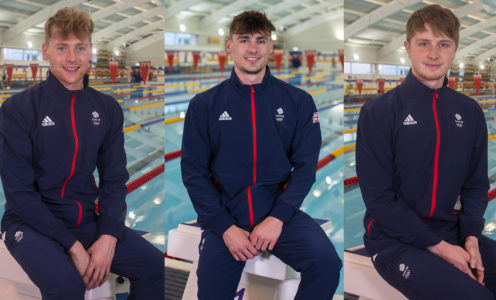 They live together, socialise together and train together in Bath – now rising Team GB swimming stars Kieran Bird, Jacob Peters and Brodie Williams are set to make their Olympic debuts together at Tokyo 2020.
All three are part of an exciting crop of talented swimmers coached by Jol Finck at the British Swimming National Centre based at the University of Bath, with training partners Calum Jarvis and Matt Richards also competing at the Aquatics Centre in Tokyo later this month.
Freestyle specialist Bird has been based at the University since 2018, while Peters and Williams joined the squad last summer as part of the 'return to training' programme that allowed elite sportspeople to resume their preparations in selected safe and secure training environments following three months of lockdown.
"I think we can achieve big things, looking at how everyone is doing in training," said Bird, who earned Tokyo qualification in stunning style by taking nearly five seconds off his 400m freestyle personal best at April's Olympic Trials.
"It's not just in the pool but outside it too, everyone is really motivated when it comes to diet, psychology, all the little one per cents that make the difference. I'm looking for big things from all of us and it should be good to see."
"I've got some more in the tank compared to where I was in April, I'm looking forward to seeing what I can do and if something special is in store."
Peters, who will compete in the 100m butterfly in Tokyo alongside fellow Bath-based swimmer James Guy, says being part of a tight-knit training group is driving him and his team-mates to greater heights.
"The training squad we have here is amazing and the facilities at Team Bath are amazing," he said. "Everyone is really hard working and that creates an environment where it's easy to push ourselves forward.
"Me, Kieran and Brodie live together, and there's Matt and Jarvs from our group going to the Games too. We like to see each other doing well, we all want each other to succeed and I think that plays a big part. Sometimes when you are having a bad day personally, you remember that you are training as a squad and you don't want to bring that negative attitude in."
Leading the training group is the vastly experienced Finck, who coached Guy to two silver medals at Rio 2016 before joining the British Swimming National Centre Bath, where he works alongside David McNulty, from Millfield School in Somerset. Both coaches are in Tokyo with the Team GB swimming team.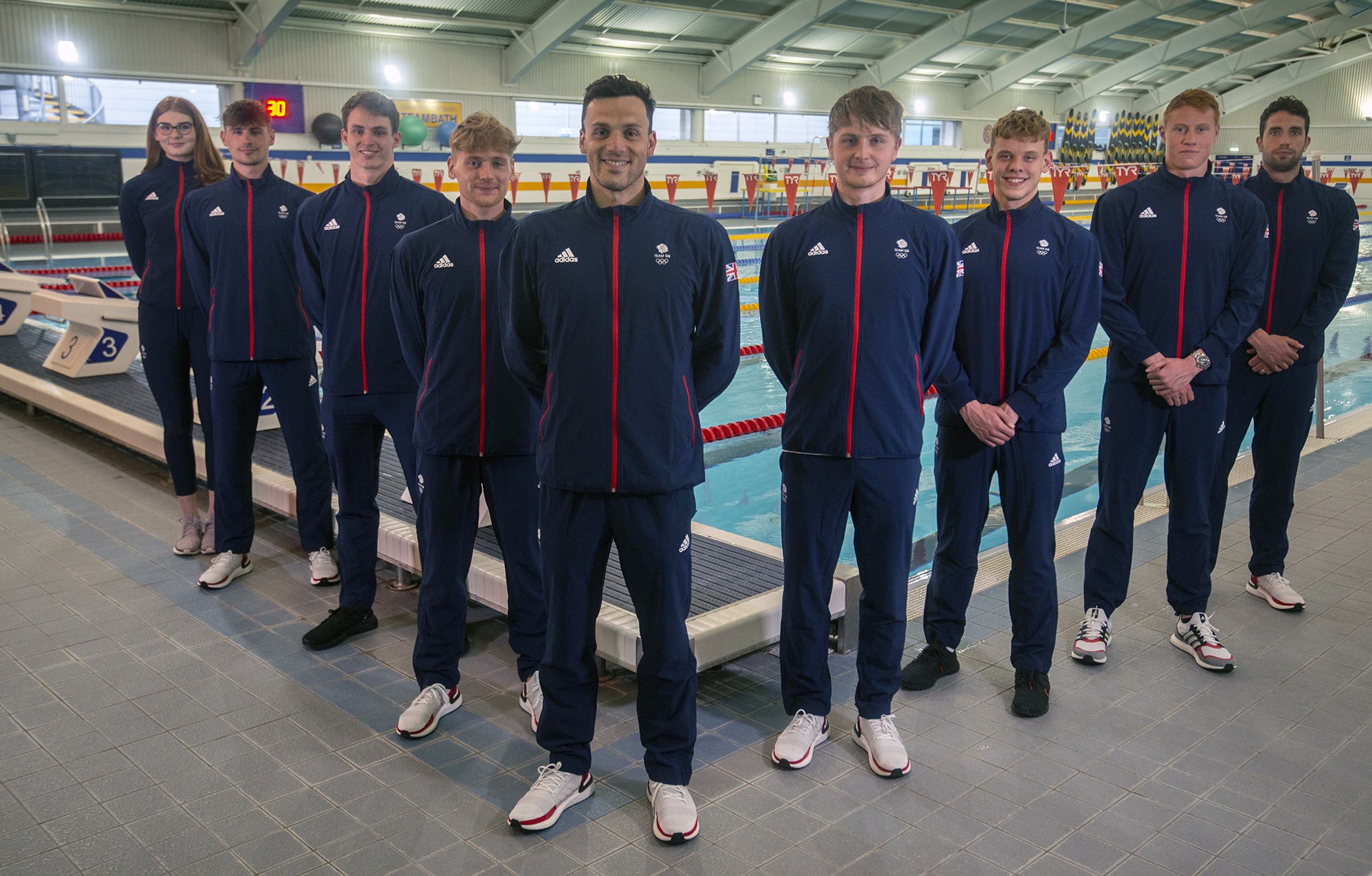 Williams, who will compete in the 400m individual medley and 200m backstroke in Tokyo, said: "Jol is amazing. Having joined his group in the past year, it has been so easy to adapt to training and get the results.
"It's more his understanding of what each athlete needs. I'll need something different to Kieran, for example, and every member of the squad gets something different added to their training. It's a huge credit to him, his approach has worked so well for us."
Peters added: "Jol obviously he knows what he's doing, he has five Olympians in the Team GB squad and five first-timers at that.
"If something isn't right or you need to do something different he will pull you up on it. That works well because he is honest with us and therefore we can trust him. Having that faith in your coach is a big thing."
Peters will have to wait until Thursday 29th July before starting his Tokyo campaign while Bird and Williams are both in action during the opening session on Saturday 24th (11am BST).
"I've wanted to be an Olympian since I was seven or eight," said Williams. "I remember doing a Powerpoint presentation for my class at school and signing it off as '2016 Olympian'. I'm five years later but I got there!
"A lot of people have used the additional year to catapult themselves onto the global stage like myself and Kieran. Now, for me personally, it's about getting out there, enjoying the experience and doing my best."
Nine of the 30-strong Team GB swimming squad is based in Bath with Freya Anderson and Tom Dean, coached by McNulty, and former 50m freestyle World Champion Ben Proud, coached by Mark Skimming, also competing at the Olympic Games in Tokyo.