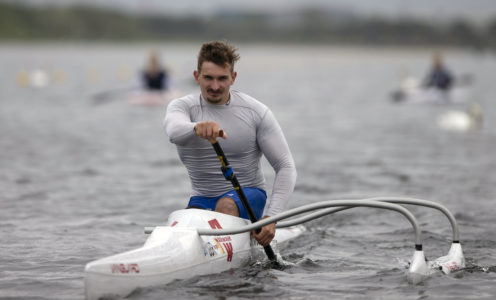 Stuart Wood had never tried canoeing before joining the student club at the University of Bath – now he is set to make his Paralympic Games debut at Tokyo 2020 and is targeting a podium place too.
Wood began a Maths & Physics degree course at the University in September 2012, just a few weeks after being amongst the crowd at the Lee Valley White Water Centre for the canoe slalom at the London Olympic Games.
"We got allocated tickets for canoeing through the raffle," he recalls. "I really enjoyed watching it, I thought it looked like really good fun, so when I started uni a few weeks later I got involved with the canoe club and fell in the love with the sport pretty quickly.
"I spent a lot of my time at uni paddling, probably a bit too much in my second year, but eventually I found a balance and found that sport and study really complimented each other.
"The University Canoe Club was super welcoming and really good fun. I was able to try out all the various disciplines and that was really beneficial as I learnt skills in one area that I could apply in others. Initially I was really into the whitewater side of things, then tried a bit of polo and freestyle. It was all mainly for enjoyment at that point.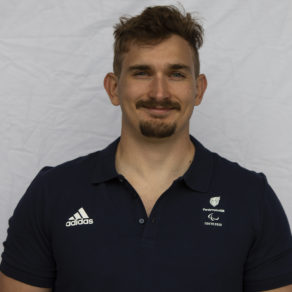 "Then, in my final year, I was out on the River Avon doing a fitness session and one of the coaches from Bath Canoe Club, Paul Carroll, saw me. He had been involved with paracanoeing and suggested I look into that. That's when I started transitioning towards racing and pursuing it more seriously.
"After I graduated in 2015 I moved up to Nottingham [home of British Canoeing at the National Water Sports Centre] to pursue the sport properly. I was starting to think 'I might actually be able to do this' and it was a good time to try as I had no ties holding me down."
Paracanoeing made its first Paralympic Games appearance the following year in Rio with ParalympicsGB topping the medal table with three gold and two bronze, further fuelling Wood's ambition.
"I'd been training with the squad for about a year, so it was super-inspirational to see them go out and deliver such strong performances," he said.
"I focussed on kayaking initially as that was the only para-discipline at the time but I never quite made into the team. Then towards the end of 2018 Va'a [an outrigger canoe] was announced as a Paralympic discipline so I thought I would give it a go and found that I suited that boat a bit more naturally."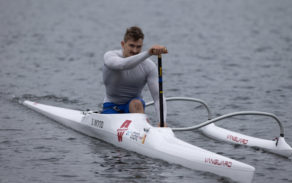 Wood qualified for his first international in 2019 and went on to enjoy a breakthrough season, winning two medals including bronze at the World Championships which qualified the British VL3 boat quota place for Tokyo 2020.
The 12-month delay to the Paralympic Games meant Wood had to wait until April of this year before finally securing his place in the boat for Tokyo at a selection regatta and now he can't wait to take on the world.
"I was really frustrated initially as I felt I was in a really good place going into 2020," said Wood who represented Bath at BUCS student competitions in slalom, polo and wildwater racing.
"After I'd had a bit of time to process things, the delay almost turned into a blessing as it meant I had time to really dig into parts of training I wouldn't normally have chance to. Endurance had always been a weakness but having six months where we couldn't do any speed work on the water meant I could just spend loads of time on the ergo. Ultimately I think I have come out of that in a better place than I was.
"Having not seen most of the world race for the past couple of years, it's difficult to place where I am. I'm certainly going as fast as I've ever done and I feel like I have a good shot at winning but I just have to focus on delivering my best race and see what happens."
Wood begins his Paralympics campaign with the VL3 heats at 3.30am on Thursday 2nd September, with the semi-finals and final taking place on Saturday 4th September.