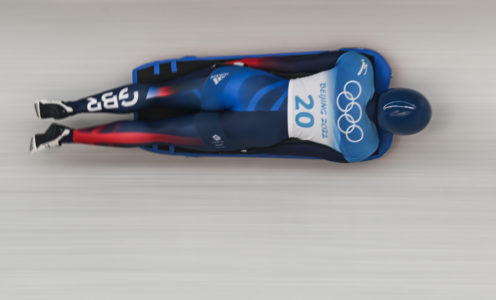 Britain's Laura Deas and Brogan Crowley finished 19th and 22nd respectively and there was a historic silver medal for former University of Bath-based athlete Jackie Narracott as the skeleton events at the Beijing 2022 Winter Olympic Games drew to a close on Saturday.
Both Brits – who train with the British Bobsleigh & Skeleton Association (BBSA) at the University – clocked their fastest times in their final runs, with Deas moving up from 21st overnight to clock a combined time of 4:11.55. Crowley, on her Olympic debut, recorded 3:09.37 across three heats after missing out on a fourth run reserved for the field's top 20 sliders.
Deas, who was a bronze-medallist four years ago, said: "I'm gutted, there's no getting around that, but I think it's perfectly possible to be very disappointed with something and also be proud of the processes you've gone through. I really do feel the support from home and it's really touched me how supportive people have been."
Crowley added: "I'm happier with how that run was. I think it's more expected of what I'm capable of."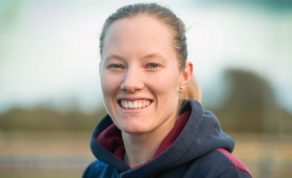 Gold went to Germany's Hannah Neise, who had never been on a senior international podium before, and Narracott's silver was the first skeleton medal to be won by an Australian slider.
Narracott – who is married to University of Bath graduate and PyeongChang 2018 bronze-medallist Dom Parsons – was a full-time athlete at the University from 2016 to 2020, doing her sprint training with Rob Ellchuk's coaching group that included Paralympic and World athletics champions Paul Blake, Katrina Hart and Sophie Kamlish. Narracott was presented with a Honorary Blue by the University in 2018 after making her Olympic debut at the PyeongChang Games.
Bobsleigh will now take centre stage at the National Sliding Centre in Yanqing, with Brad Hall and Nick Gleeson representing Team GB in the two-man competition from 12.05pm on Monday.
Picture of Brogan Crowley (top) – Credit: Robert Michael/dpa-Zentralbild/dpa/Alamy Live News