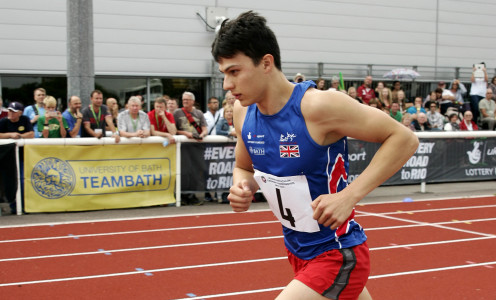 Qualifying for an Olympic Games is unquestionably an outstanding achievement. Only a handful of the world's most talented athletes will ever have the privilege of representing their country at the biggest sporting event on the planet. So to do so while being in the middle of a full-time University degree course is an almost incomprehensible accomplishment.
But that's exactly what modern pentathlete Joe Choong accomplished after the University of Bath Mathematics student was announced in the Pentathlon GB squad for Rio 2016 earlier this month.
The confirmation of Choong's place in the squad follows an incredible 12 months for the 21-year old in which he finished fourth in April's World Cup in Rome and set the Olympic qualifying standard at the European Championships staged at the Sports Training Village last year.
And Choong says it was the University's offering of first class education combined with the outstanding sports opportunities on campus which lured him to Bath to begin with.
"It's very important to me to combine a high quality education here at the University with my training," he said. "I was very lucky that Bath delivers a Mathematics degree – a course I've always wanted to study – so it's great to combine it with my work with Pentathlon GB.
"With modern pentathlon you're never going to make a living like you could with other sports such as football so you've got to have a plan for the future," Choong continued.
"I don't know exactly what I want to do yet in terms of a career, but when I get my Mathematics degree I'll have opportunities within that field as well as just sport."
Team Bath Director of Sport Stephen Baddeley, himself a Commonwealth Games gold medallist, is a firm believer in the combination of education and sport and is keen for that ethos to resonate across the University.
"I really believe that somebody who's studying and improving their academic side will be better at sport than somebody who isn't," said Baddeley who achieved an Open University degree during his days as a badminton player.
"Education increases athletes' maturity, their decision-making and their mental agility and is ideal when combined with sport; they just go hand-in-hand.
"The bar was set very high at London 2012, both in terms of University of Bath-associated athlete involvement and University students winning medals which is very unusual. For two of our students to not only get involved in an Olympic Games but to win medals was remarkable and we have similar hopes for student athletes heading to Rio."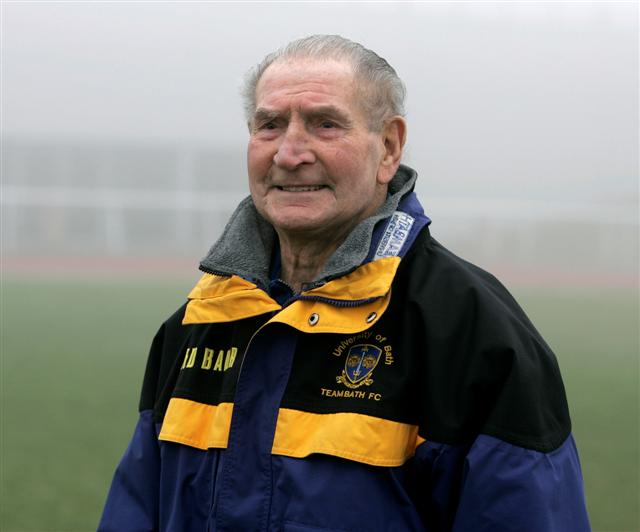 During his time at the University, Choong was supported by one of the many scholarships offered by performance athlete funding. The Ivor Powell scholarship he was awarded helped cover the various costs associated with performance sport and Choong believes this allowed him to focus all his efforts on competing successfully.
"My scholarship in 2013/14 helped," he said. "Especially because I decided to split my years of study and this allowed the costs to be spread out more evenly.
"The extra funding helps with not having to worry about rent, buy food and get to training as some of the training can be up to half an hour away."
With a dedicated athlete support team, Team Bath offers complete all-round programmes to aspiring athletes who value the fall-back of a degree from a top UK university.
This is a sentiment echoed by Baddeley who believes the University's flexibility is greatly beneficial to its students who compete in sport.
"Our student athletes are offered flexibility with their studies," said Baddeley. "Some students will split a year's worth of units, which make up their degree, over two years. Others will take a year out – such as [Rio-bound swimmer] Andrew Willis in 2012.
"Scholarships offer athletes the opportunity for talented student athletes to come. We know they have a lot of financial costs and we want to support them as much as we can."
For more information about the various student athlete funding options offered by Team Bath, visit our Athlete Zone pages.
For details about other University of Bath-associated athletes looking to qualify for Rio, see our Rio 2016 page.
For the latest holiday camps and other youth sport opportunities, see our Tribe pages.