Champions aren't made in the gym. When promising young modern pentathlete Sarah Collin suffered a stress fracture in her hip, the real test of her character began.
Collin, who moved to the University of Bath to join the Pentathlon GB setup, had won an international medal after being in the sport for as little as a year and her talent was identified by coaches keen for her to fulfill her potential.
She made her move in 2015 as a young athlete eager to impress, particularly as her arrival was in the middle of the Olympic preparation period ahead of the Rio 2016 Games.
"I joined the main squad during Olympic year so training was very intense," she says. "I was the new girl so I wanted to impress. I tried my best to keep up with the level of intensity but it was just too much and resulted in a stress fracture in my hip."
Facing three months on crutches followed by a further three months out of training before rehabilitation was on the cards, Collin had to dig deep to keep moving forward with her recovery.
"At times when I was injured I was making no progress, I wasn't going anywhere and I thought 'what's the point?'."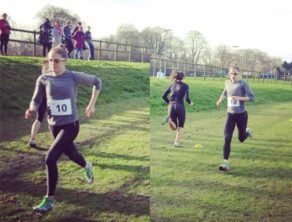 But the Sports Performance student's morale was boosted when she was offered a Thompson Education Trust Scholarship by the University of Bath despite her injury.
"The scholarship funding was extremely helpful for the physiotherapy and practitioner support costs," she continues. "But more than that, being awarded that scholarship was also a massive confidence boost. To have someone say that they believe in your ability is huge for self-belief."
In the ensuing months, Collin worked closely with Team Bath physiotherapists and sport psychologists and made a full recovery, after which she rejoined the squad where her training has since flourished as her scholarship funding continues.
"A lot of my costs are now training based, and the scholarship continues to support me," she adds.
"There's no other place that lets me train at this high level and undertake the degree I want to study. Being on the Sports Performance course has given me so much leeway to manage my training and my studies and I'm really pleased with how both are going.
"When I was deciding where to move my training I had a few options but with the scholarship funding, the world class facilities and the support offered here it was a no-brainer."
The University of Bath was the first UK university to offer sports scholarships and today 61 student athletes who have displayed potential for success both academically and athletically are currently benefiting from our scholarships – including 23 new scholarships awarded during the 2016-17 academic year.
To find out more about our student-athlete funding opportunities, visit our Athlete Zone pages.
Image credit: MyLotto24