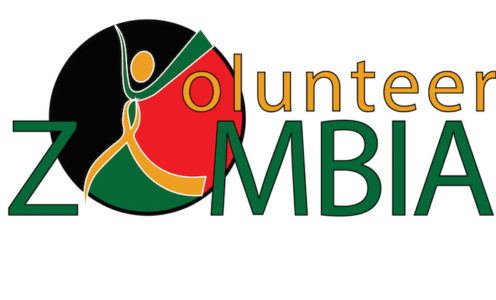 University of Bath students are playing a key role in a fundraising campaign led by Olympian Mel Marshal and Olympic swimming champion Adam Peaty to create sporting opportunities for some of Africa's poorest children.
Zambia 5050 will see Marshal and Peaty, along with their team, undertake ten hours of sport with children each day for five days at five different locations in the capital city of Lusaka and its surrounding communities with the aim of raising £50,000.
They will be supported by students taking part in the annual Volunteer Zambia project, including four from Bath – Jake Samuel, James Morrissey, James Odagi and British Judo international Jan Gosiewski.
Morrissey and Odagi, who study Sports Performance and Sports & Social Sciences respectively, are in the first group of students flying out to Zambia this month to develop community sport programmes and mentor volunteers in coaching roles, as well as help with the preparations for Zambia 5050.
Mechanical Engineering PhD student Gosiewski and Samuel will then go out for the second six-week visit which culminates with the five-day sporting challenge from August 14-20.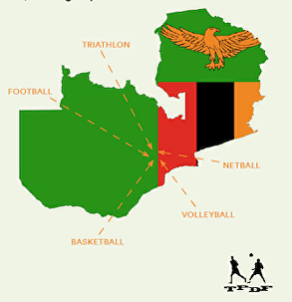 Samuel, who is finishing his first year of a Sports & Social Sciences degree, is working with Liz Hyde at Loughborough University to organise the logistics of delivering the Zambia 5050 campaign.
"Liz is organising on the ground during the first six-week visit, then I will continue that work when I head out to Zambia and help to oversee the week itself," he explained.
"Zambia 5050 is ten hours of continuous sport each day for five days – netball, football, basketball, volleyball and triathlon – so we have to look at things like rotating children around the various games equality, security and providing Mel's team with food and drink, transport, and places to relax during the day.
"There will be various teams for each sport depending on the number of pitches, with the opening matches include Adam on one side and Mel on the other as captains, with local schoolchildren then making up the rest of the team. Mel and Adam will switch with other members of their team after every game, and keep rotating amongst the squad. They will keep that going from 7am to 5pm every day for five days.
"The first four days are mainly aimed at having fun with the children and being inspired but the final challenge, the triathlon, is about Mel's team pushing themselves and seeing what they can do.
"This is all Mel's brainchild. In 2013, she went to Lusaka with Adam and [2008 Olympic swimming champion] Becky Adlington to do a cycling challenge and the money raised went towards building a new sporting facility.
"Mel is now a patron for the Perfect Day Foundation and all the money raised through Zambia 5050 will go towards enriching the lives of children in some of the most deprived communities through the power of sport."
Marshall said: "On my previous visits to Zambia I have seen how valuable sport can be in enhancing the quality of life of young people who have next to nothing.
"I promised myself I would return every Olympic cycle and try to raise money to give them a chance to enjoy sport and learn valuable life skills. Every donation makes such a big difference to the lives of these young people."
Peaty, who will travel out to Zambia shortly after competing in the World Championships, added: "Four years ago we went out there and took on a 500km bike ride in 42 degrees. Some of the money we raised has helped build a sports facility and we will be starting our five-day challenge this year from there, which is really exciting."
This is the 12th year of the Volunteer Zambia project, with more than 50 University of Bath students having taken part since it was first established by the Wallace Group of UK Higher Education Institutions in 2005.
The 2017 programme will see Student Sport Development Officers from seven Universities work alongside the Zambian non-government organisation Sport in Action to support the development of more effective talent pathways in key sports, including volleyball, netball and women's football.
They will also use their own sporting experiences to develop the skills of young Zambians in coaching and coach education, officiating, leadership and wider sports volunteering with the aim of creating sustainable opportunities for people to play and progress in sport.
Donations to Zambia 5050 can be made by texting MELZ17 £10 to 70070 or visiting www.theperfectdayfoundation.org.