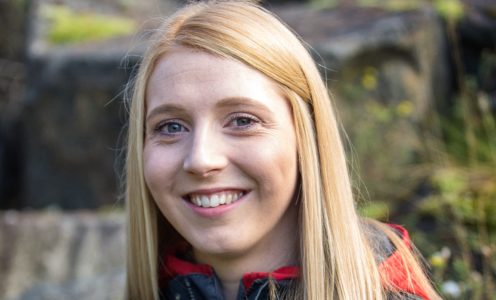 As a personal trainer in the Team Bath Gym, Madelaine Smith is no stranger to helping people achieve their goals.
Now she could fulfill a major sporting ambition of her own in the new year after putting herself in the mix for Team GB selection for the PyeongChang 2018 Winter Olympic Games.
Smith is a rising star of the hugely-successful British Skeleton programme, based at the University of Bath, and has made rapid progress since first being inspired to try out the sport after watching Lizzy Yarnold win gold at the Sochi 2014 Games.
She came through the Power 2 Podium talent identification programme and took to the ice for the first time in December 2014, going on to win a bronze medal on her international debut in the North American Cup at Lake Placid. Further podium places followed on the Europa Cup and Inter-Continental Cup before she was elevated to the elite World Cup circuit this month, finishing a highly-encouraging 17th at Innsbruck on her debut.
"It was pretty much exactly three years since I went on the ice for the first time," Smith recalled. "To go from that to racing on the World Cup circuit in such a short time is just incredible, I never would have thought I would be in this position now.
"Innsbruck was an amazing experience. My aim was to qualify for a second run, which I did, but also to enjoy the whole atmosphere. Sometimes it's easy to just think 'I've got to perform' and you don't appreciate everything around you but I spoke to a lot of people before I went, particularly my EC and ICC coaches, and they all told me to treat it as just another race.
"Having that mindset allowed me to compete to my best. The nerves were pretty high before I went off but as soon as I was on my sled they all went. I was so pleased when I got to the bottom of the track, I'd nailed the things I wanted to work on.
"I thought I would do a year on the Europa Cup, then a year on the ICC so I have progressed a lot faster than I could have imagined. I'm just enjoying every minute of it."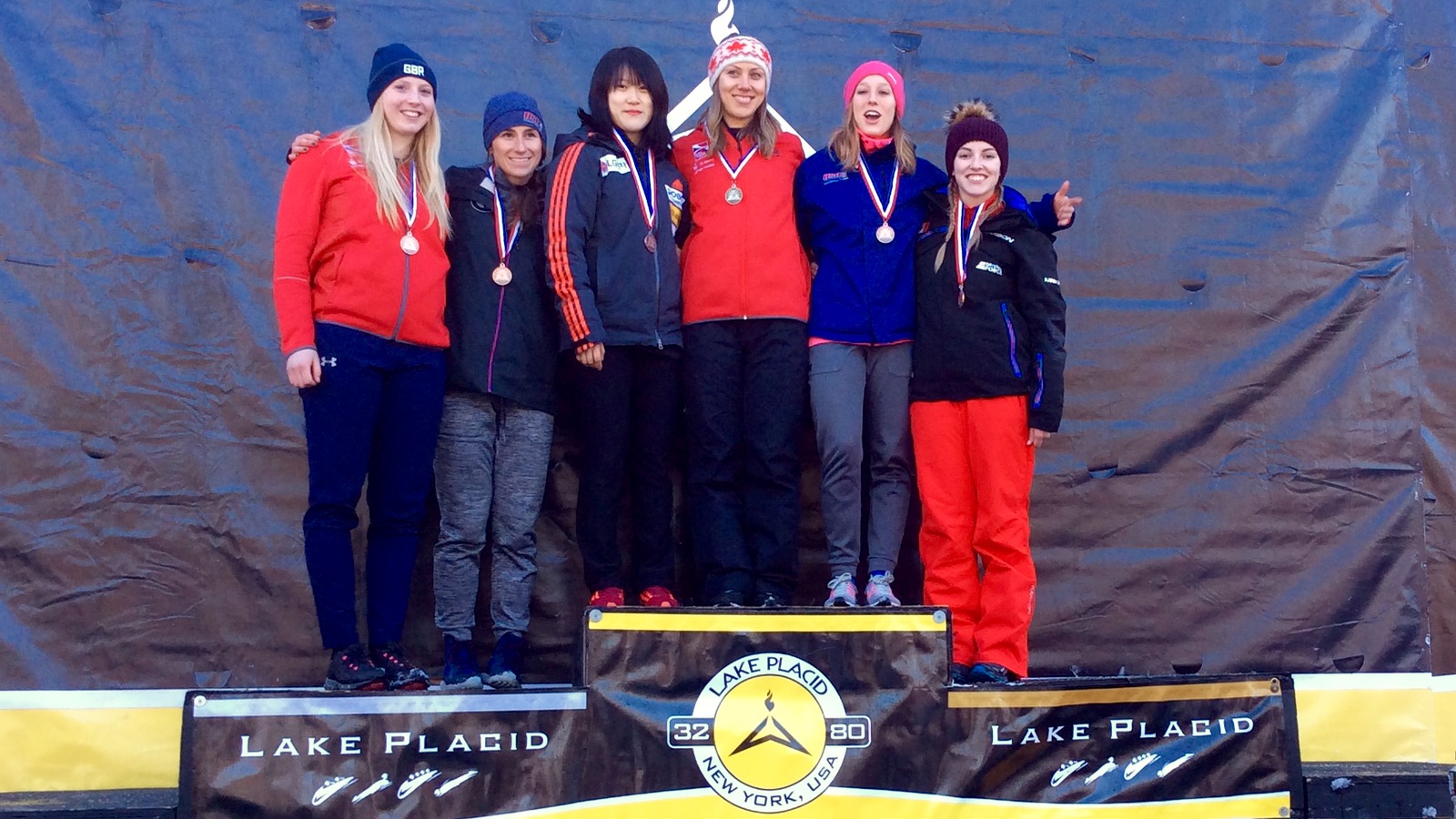 Former sprinter Smith is fully aware that she has broken into the World Cup squad at a prime moment with the PyeongChang 2018 Winter Games starting on February 9. Reigning Champion Yarnold and Laura Deas are both well established on the elite stage but British Skeleton will find out in January whether they have qualified a third place at the Games.
Smith is not allowing herself to be distracted by that, though, saying: "I have the World Junior Championships coming up at the end of January at St Moritz and I am super-excited about going there as it is such an iconic venue.
"That is my focus at the moment but you never know what will happen. I just need to keep performing and try not to let things change just because the Olympics are around the corner. I'm still striving to improve and that has to remain my week-to-week target."
As well as World Cup selection, 2017 has also been notable academically for Smith as she graduated from her Sports Performance course in July along with boyfriend Olly Biddulph, who is a driver with British Bobsleigh.
Smith has also been working in the University's world-class gym for the past two-and-a-half years after qualifying as a personal trainer through Team Bath Training & Development (T&D).
"I used to do the social media for T&D and it was suggested it would be good for someone to do one of the courses and provide feedback on how it was delivered," she said.
"I didn't think I would want to be a personal trainer, I just thought it would be something interesting to do, but as soon as I started the course I found myself really enjoying it.
"Working with people who aren't elite athletes, just members of the public who want to enjoy a healthy lifestyle, and seeing them progress is very pleasing. It's also helped me develop my communication skills – you have to tailor your approach to different clients – and it's a good way to earn a bit of money during the summer!"
All attention is focused on her sport at the moment, though, and Smith is hoping this season could provide another unexpected bonus.
"I was selected for the Olympic test event in PyeongChang in October and the track was incredible," she said. "If I get there again in February it will be amazing. We'll just have to see what happens but it's all very exciting."