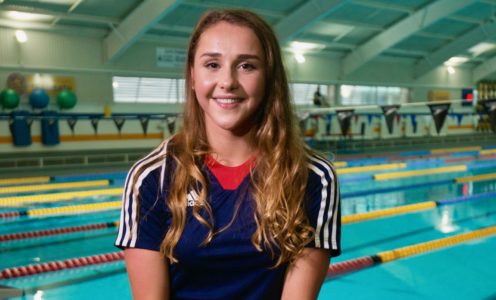 After missing out on a medal by just six-hundredths of a second at Rio 2016, swimmer Chloe Tutton – the latest Olympian to move her training base to the University of Bath – is determined to get on the podium when she races at the Gold Coast 2018 Commonwealth Games next week.
The 21-year-old, who joined the renowned British Swimming National Centre Bath training group last month, is one of 11 University-based swimmers who will be competing in Australia from April 4-15.
She gained her first experience on the international stage when she swam at the Commonwealth Games in Glasgow four years ago and is looking forward to representing her native Wales once again.
"This will be my second Commonwealth Games and I am so excited to be going to the Gold Coast," said Tutton, who won the 100m and 200m breaststroke titles at this month's British Championships in Edinburgh.
"I'm taking it on with a lot more confidence than I did my first Games in Glasgow. It was more of an achievement just to make the team in 2014 but hopefully this time I'll be able to put myself in a good position to challenge for medals.
"I made the semi-finals and finals in Glasgow but was nowhere near getting a medal so hopefully this time I'll get on the podium – fingers crossed!"
The closest of finishes saw Tutton denied a 200m breaststroke bronze medal by a fingertip at the Rio 2016 Olympic Games and she missed out on World Championships qualification in 2017 but she is ready to make 2018 her year, targeting success on both the Gold Coast and at August's European Championships in Glasgow.
"The Commonwealth Games is a big thing because it is the only high-performance competition where you get to swim for Wales and that is really important to me," she said.
"I do have another major goal for the end of the season and that is the European Championships, I would really like to move my performances on for that and get faster."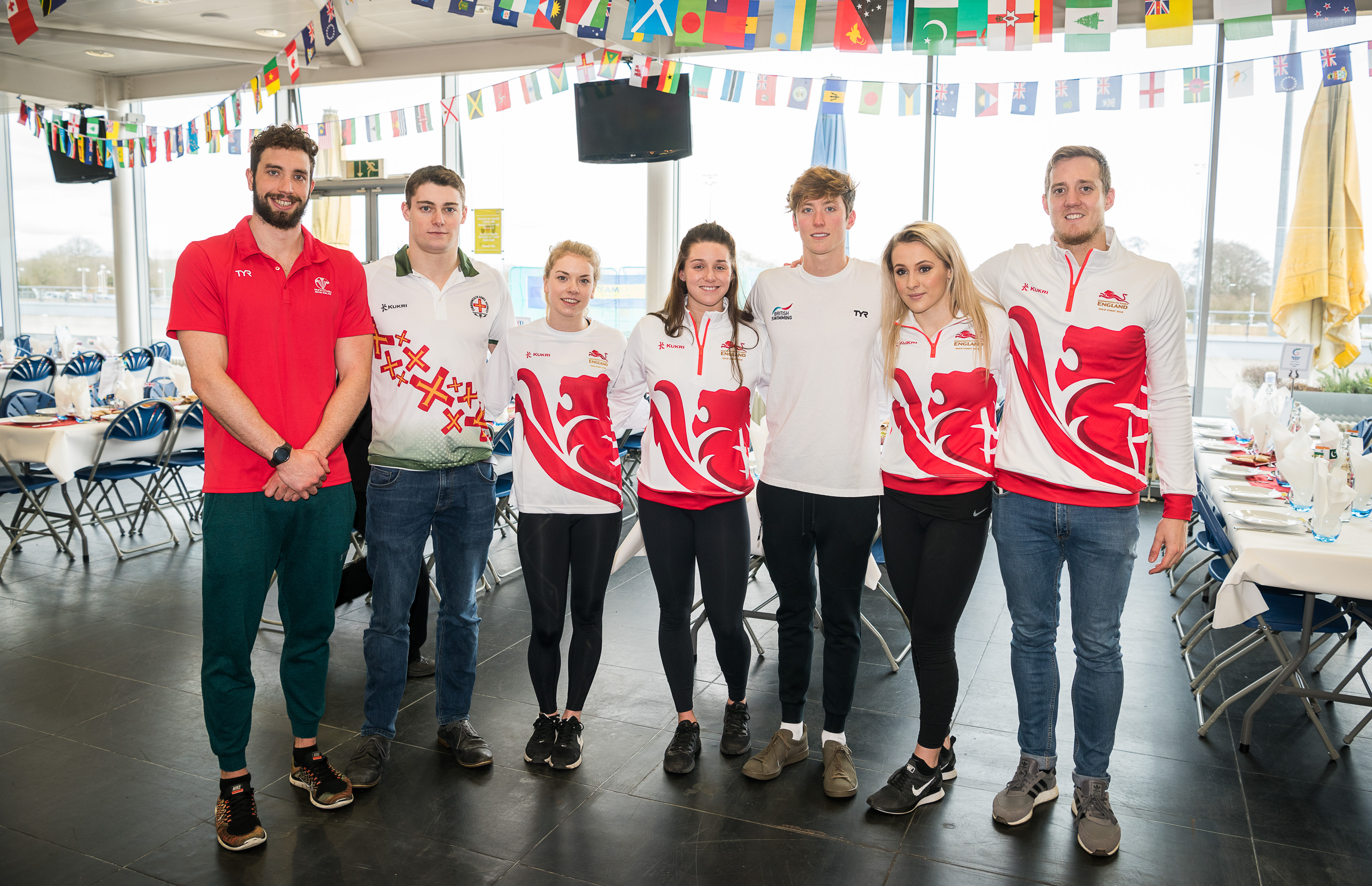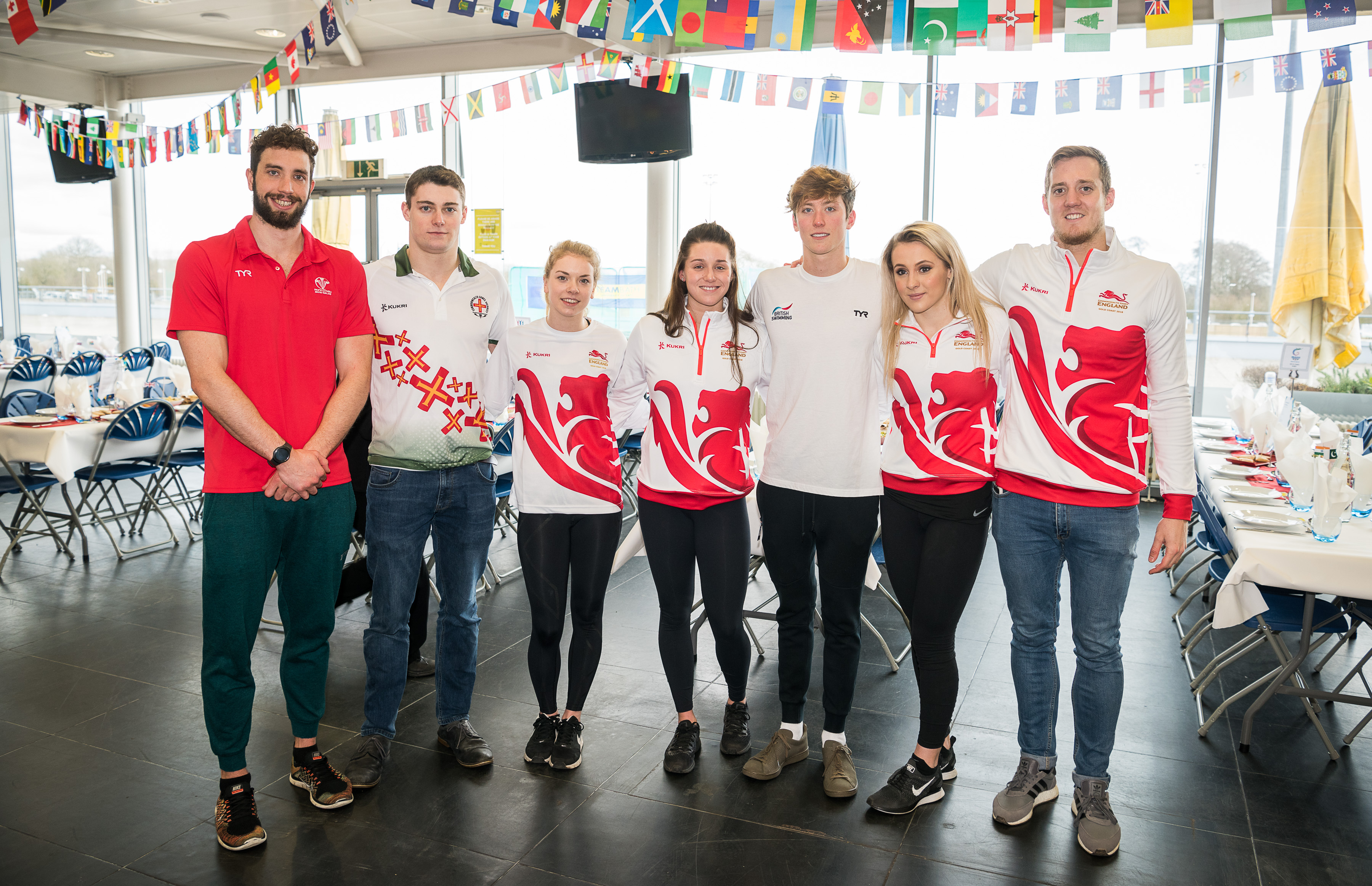 Among Tutton's new training colleagues in Bath are Rio 2016 Olympic medallists James Guy, Siobhan-Marie O'Connor, Chris Walker-Hebborn and Jazz Carlin, who famously became the first Welsh woman in 40 years to win Commonwealth gold when she took the 800m freestyle title at Glasgow 2014.
"I am enjoying it so much in Bath and it's been a good experience so far, I'm getting along really well with my new team-mates and new coach [Dave McNulty]," she said.
"It's such a good group to be part of because they are all just so talented. Everyone pushes you to perform to your best and be better every day. They are all so fast and I have to race them just to keep up.
"It's a nice change to be in a senior programme and have swimmers who are older than me – I'm actually the baby here!"
Tutton will be joined in the Wales squad by Carlin and fellow Bath-based swimmer Calum Jarvis on the Gold Coast and cannot wait to see how the team does Down Under.
"It's a small team but we all get along well," she said. "We're all pally and in high spirits all the time so I think it will be fun going out to Australia with them.
"We've been to the Gold Coast on a few trips to prepare for the Games, so I know the place and I know the venue. It's really nice and the pool is fantastic. I've always been to Australia in January, their summer, so I hope the weather stays nice and sunny for us in April."
National Centre swimmers Guy, O'Connor, Jessica Fullalove, Cameron Kurle and Andrew Willis are all representing Team England at the Commonwealth Games, as is Thompson Education Trust sporting scholar and MJ Church ambassador Anna Hopkin. Fellow students Miles Munro and Guy Davies are competing for Guernsey and the Isle of Man respectively.
Thirty University-based sportspeople in total have been selected for the Gold Coast 2018 Commonwealth Games. Click here to see a full list of selected athletes.