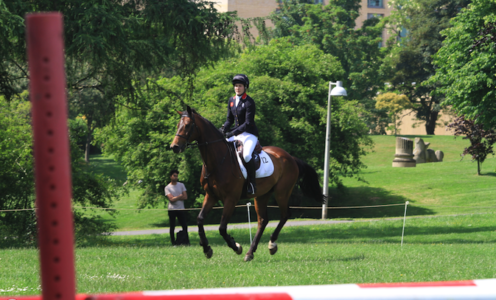 Rio 2016 Olympians Kate French and Joe Choong were crowned as the new British Modern Pentathlon Champions after a thrilling day of competition at the University of Bath Sports Training Village.
Sports Performance graduate French, fresh from winning World Cup gold in Bulgaria, overtook Holly Parker on the second 800m loop in the decisive run-shoot discipline and went on to record an ultimately convincing win.
Parker, producing arguably the best performance of her career so far, held on take both overall silver and the title of Junior British Champion, while Olympic silver-medallist and former World Champion Samantha Murray claimed bronze in an exciting sprint finish.
The men's competition also went to the wire, with MJ Church ambassador Choong – fresh from completing his Mathematics finals at the University – pulling away from Sam Curry in the final 50m to take gold by just two seconds.
Sports Performance student Bradley Sutton, supported by a Santander Sports Scholarship, came home a fine third to secure the Junior title.
All five disciplines – fencing, swimming, horse riding, running and shooting – took place at the Sports Training Village, which is gearing up to host the 2019 Modern Pentathlon European Championships – a qualifying event for the Tokyo 2020 Olympic Games.
Picture: Kate French on her way to winning the 2018 British Modern Pentathlon Championships women's title at the University of Bath Sports Training Village. CREDIT: Phil Sutton