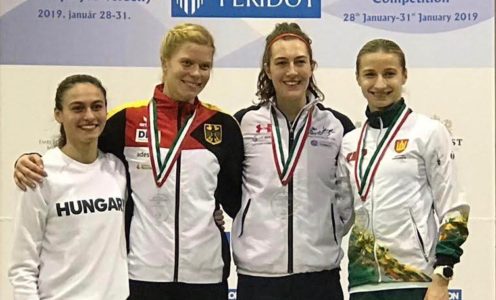 Jo Muir bagged a brilliant gold and fellow University of Bath graduate Joe Choong won bronze as Pentathlon GB enjoyed an impressive start to the 2019 international season at the Budapest Indoor International in Hungary.
Muir, who studied Sports Performance, produced a supreme display to remain in the top three throughout the women's final on her way to beating reigning World medallist Annika Schleu to the title.
It was a fourth individual international medal of the Scot's career and a first since taking bronze at the same competition back in 2016.
"I'm delighted to start the season by winning a gold medal," said Muir. "Today I felt like everything just clicked, which is an incredible thing as an athlete.
"I was a little bit disappointed with my swim in qualifying so it was nice to improve on that and get my day off to a good start. I was actually slightly in disbelief when I saw the time because it was a one-second PB.
"Fencing is something I've struggled with in competition but also something I've been working really hard on, so it was nice to see the hard work paying off today.
"I was quite nervous going into the laser run because I'd never started in first before and I also knew that I had Annika right behind me who's one of the quickest laser runners in the world. However, I knew my shooting in training had been going well so I just put my confidence in that and focussed on my own drills."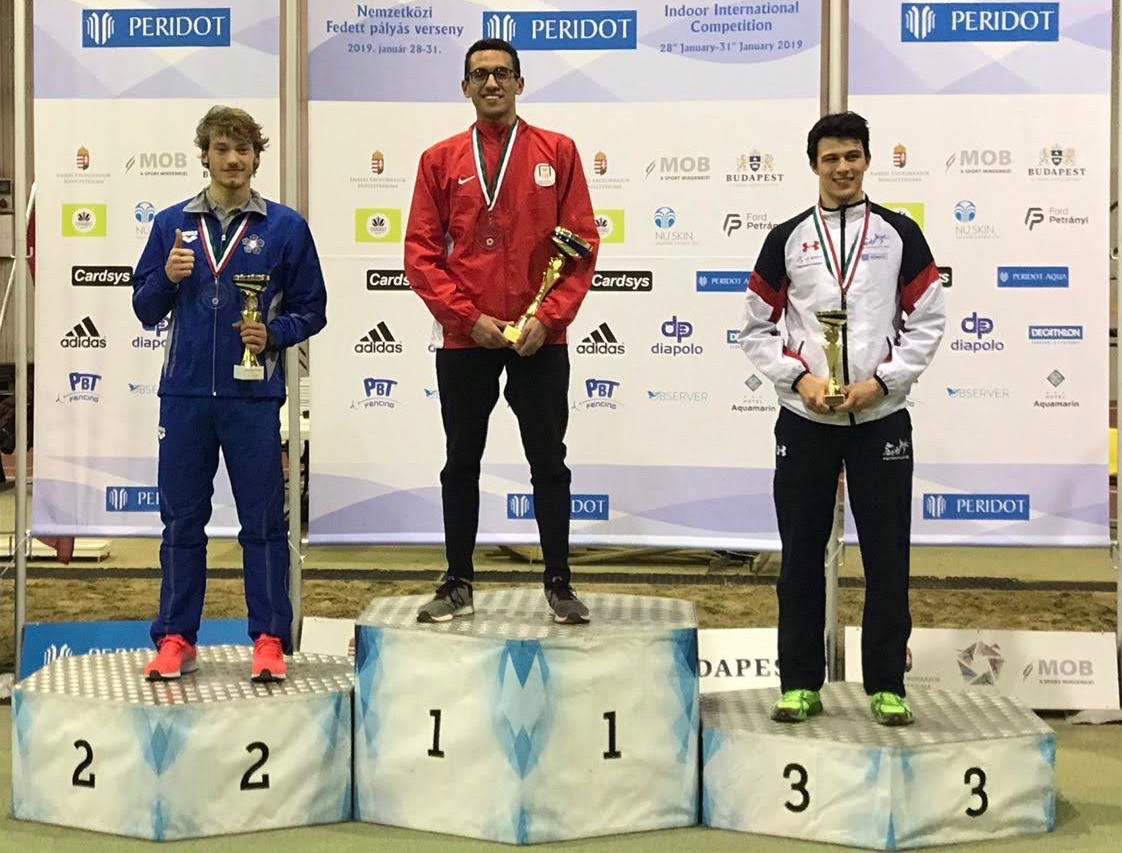 The following day saw MJ Church Ambassador Choong, a Mathematics graduate, produce a mature and calculated performance to win bronze in the men's final, securing his podium place in the laser-run having gone into the final discipline in fourth place.
"Overall I'm very happy with my competition, both in the semi-finals on Tuesday and the final today, and to start of the season with a medal is a very pleasing result," he said.
"I felt strong in the semi-final and knew I had a lot more in the tank physically but I've found I really have to work on maintaining my performances mentally so that was the main challenge today. My fencing was good, but there is definitely still room for improvement in my consistency
"I'm feeling very positive heading into this season. This result and my bronze at the European Championships last year give me confidence that I can consistently compete for medals at major international competitions.
"There's still a year and half until Tokyo 2020 so I'm very happy with the rate of progress I'm making so that I'll be able to qualify and challenge for a top position there."
Trendell Sports Scholar Myles Pillage, who studies Biochemistry, led for much of the competition on his way to an impressive eighth-placed finish.
The Budapest competition starts a busy year for Britain's modern pentathletes, which includes the 2019 European Championships – a Tokyo 2020 Olympic qualifier – taking place at the University of Bath Sports Training Village in August.
"I can't wait for the rest of the season," said Muir. "I knew the winter block of training had gone well but you never actually know where you are until you're up against your competitors, so this result has given me a huge amount of confidence.
"We've got a huge year coming up with Olympic qualifying starting and the European Championships coming to Bath so it's great to start the year with a victory."