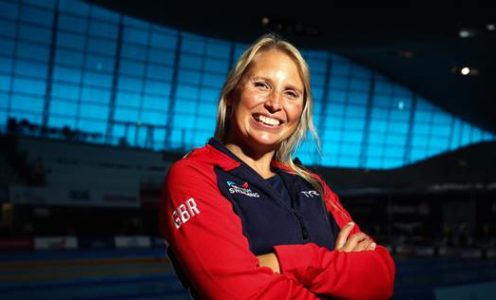 Team Bath AS swimmer Stephanie Millward says she is looking forward to experiencing the noise of a home crowd once again when she represents Great Britain at the London 2019 World Para-Swimming Championships next week.
Millward won five medals, four of them silver, when she last competed on the international stage at the London Aquatics Centre during the 2012 Paralympic Games. She went on to bag two golds at Rio 2016 and is also a four-time World Champion.
Looking ahead to a home Championships, she said: "I'm expecting noise! That's what I remember from the London Paralympics – just the noise and the incredible excitement of the crowd as you walk out ready to do your race in this venue. All you hear are shouts of good luck.
"The British Para Swim team has some new faces which are fresh to this competition environment and that's exciting for me as I've got so much experience I can share from over the years. I'm really excited to see how well they're going to go and looking forward to cheering them on.
"These championships are perfect timing to test ourselves against the world's best because we are one year away from the Tokyo Paralympic Games. Personally I'm looking to put into practice everything I've been working on and always aiming for new personal bests. Just be the best I can be, enjoy the race and come out smiling."
Millward trains in the 50m pool at the University of Bath Sports Training Village, which for the past 12 days has been home to the New Zealand para-swimming squad as they finalised their preparations for the World Championships. Click here to find out more about their visit.