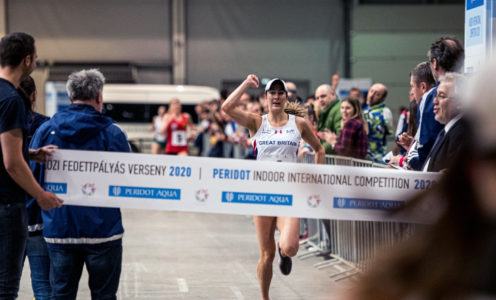 University of Bath graduates Jo Muir and Joe Choong got 2020 off to a flier with gold and bronze medals respectively in the Budapest Indoor Pentathlon competition.
There was also a bronze medal for Sports Performance student Bradley Sutton in Sunday's tetrathlon competition, a new addition to the event.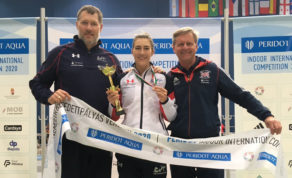 In a tremendous way to start an Olympic year, Pentathlon GB athletes Muir and Choong matched their performances from last year's competition in Hungary.
Muir's fastest time in the laser run clinched success on Friday in a competitive field with athletes from all over the world chasing Olympic points.
"It's really good to start the season in a positive way," she said. "Last year it meant so much to me, being my first big competition that I won. This year it means even more because it's Olympic year. Hopefully I can take this form into the World Cups."
Muir pointed out some remarkable similarities between her 2019 and 2020 competitions.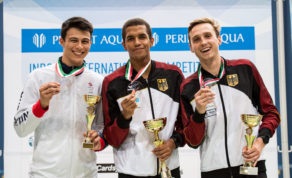 "I drew the same horse as last year in the riding which is completely random, and rode the same points," she said. "I came first in that both years and the same girl came second. I fenced the exact same number of points too."
The gold medal was secured with a time of 11:53.80 in the laser run, which took her from fourth to first place and exceeded Muir's expectations.
She said: "I wasn't expecting to do that well in the laser run, I just wanted to concentrate on the shooting. I managed to hold my nerve on the shooting range and had confidence in my running."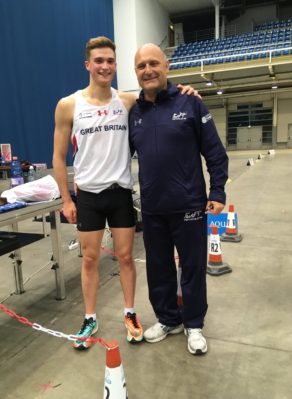 Less than 12 hours after Muir's gold medal performance, Choong made the perfect start in the men's finals by winning the swimming event, much to his own surprise.
"I've got no idea where that came from to be honest," he admitted. "I've been training well in running and swimming but I wasn't expecting to get to that sort of time for the swimming in this competition. It was a nice start to show how fit I was."
Choong also achieved a senior PB in the fencing where he placed fourth overall on his way to a bronze medal and a fourth successive international podium placing.
"I was expecting to at least challenge for a medal and I was a lot more confident going into this competition," he said. "I had much higher expectation from what I had last year."
Sutton capped off a wonderful event for Pentathlon GB as the Santander sports scholar claimed bronze in Sunday's men's tetrathlon competition (swim, fence, laser-run).
A long course PB in the swimming paved the way for a strong performance to seal a third medal for the British team.