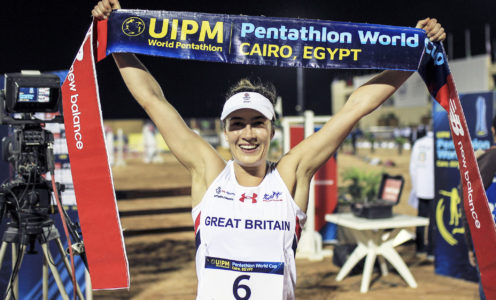 University of Bath graduate Jo Muir took another giant step closer to securing a Tokyo 2020 Olympic qualification place as she won a thrilling gold at the first World Cup of the year in Cairo, Egypt.
The Pentathlon GB athlete, fresh from winning the women's title at the Budapest Indoor competition, impressed throughout the day before excelling in the run-shoot where she surged from sixth to first and then held off Russia's Uliana Batashova to clinch her first World Cup triumph.
"I can't believe it, it feels amazing," said Muir, a Sports Performance alumni. "I had a good fence and my swim was OK but in the riding my stirrup snapped halfway round and I couldn't believe it – I thought 'the one day when I fence well and I am going to come off my horse'. I was so relieved to get round.
"In the laser run there were lots of quick runners round about me so I tried to stick with them and not kill myself too early."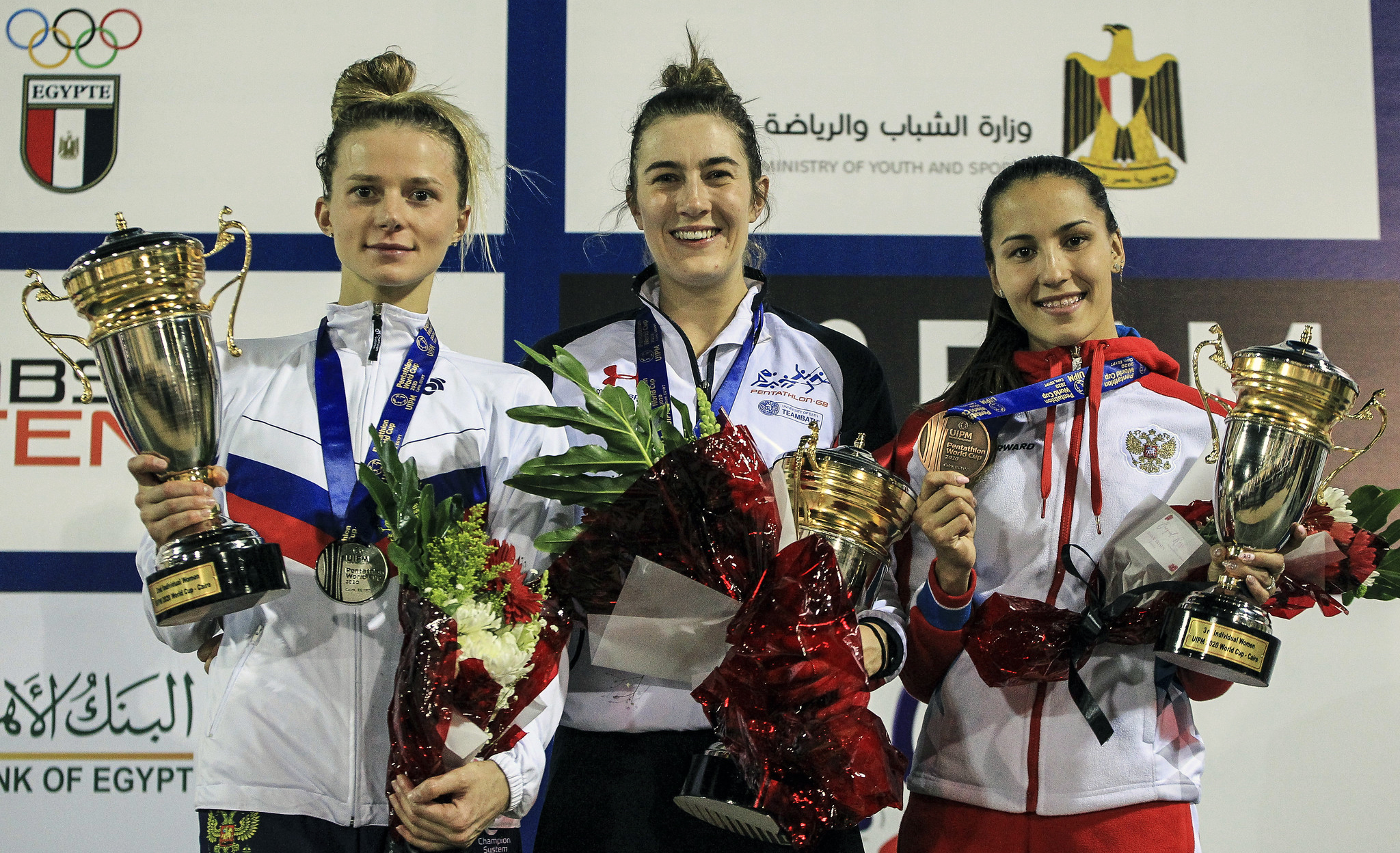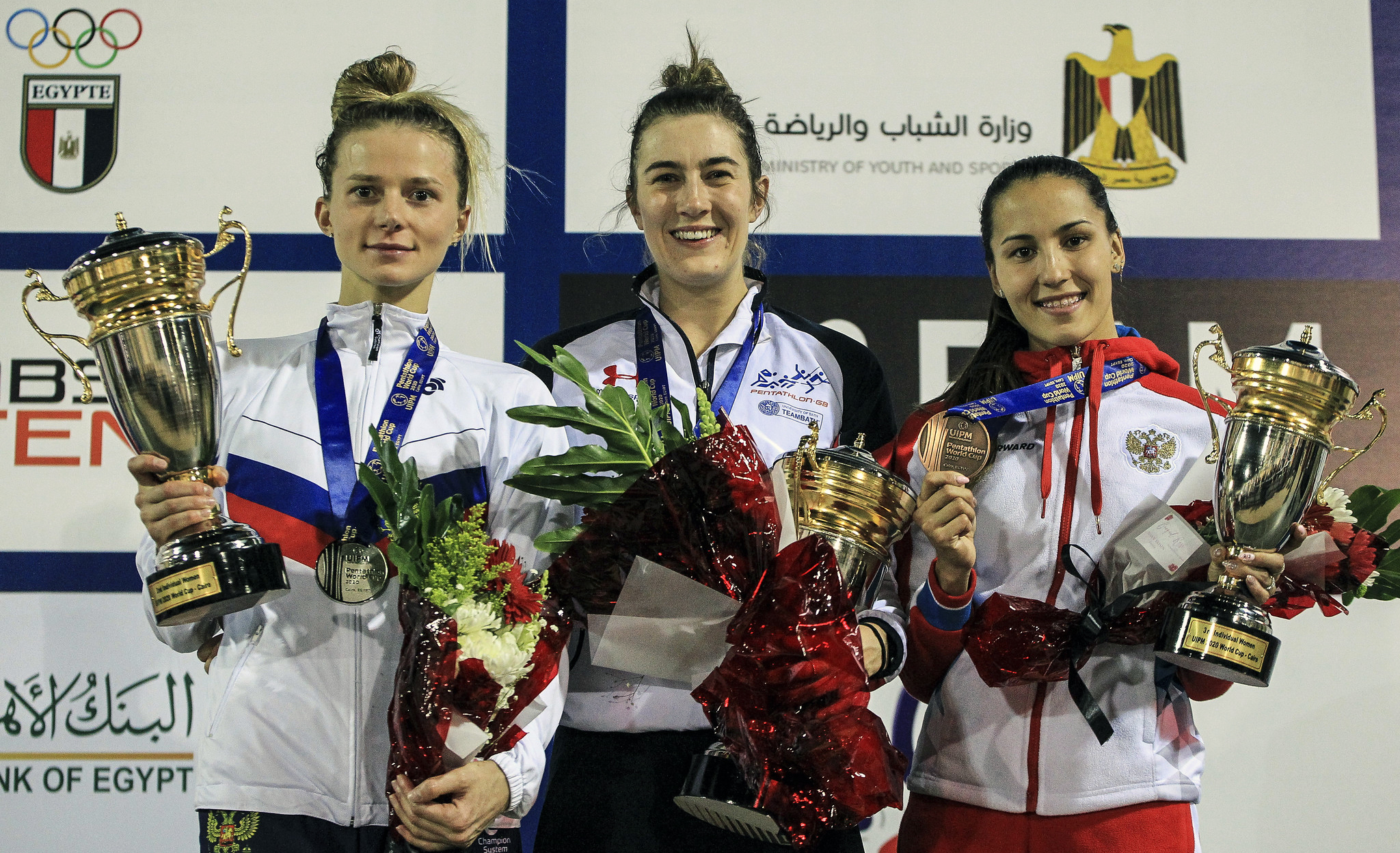 Team-mate Francesca Summers also performed consistently across all the disciplines as she finished ninth overall.
The men's final saw Trendell Sports Scholar Myles Pillage, who studies Biochemistry at the University, record the fastest time of the day in the swimming pool. However, he struggled in the fencing and was then eliminated in the ride but kept battling to the end to finish 34th overall.
Next up for Pentathlon GB athletes, who are based at the University's Sports Training Village, is the second World Cup of the season in Sofia, Bulgaria from March 24-28.