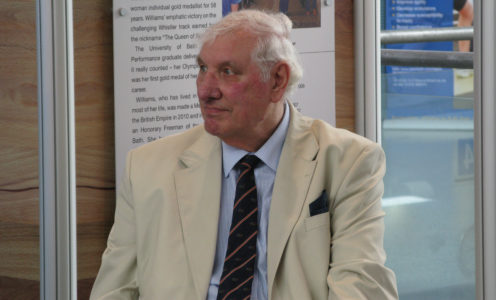 Imagine, aged 20, you've never been out of the country before. Imagine that the flight you board from the UK stops first at Basra, where the heat is somewhat unbelievable, before going on to Singapore (including an overnight at the world-famous Raffles Hotel) and then onward to Australia where local people line the streets to cheer and welcome the arriving athletes.
For some it might have proved too much, generating nerve-jangling under-performance, but for Tom Hudson – a British Olympic athlete at the 1956 Melbourne Games who later went on to become Director of Sport at the University of Bath – it was all "part of what I had to do", a life-long mantra for this unassuming if larger than life high-achiever.
As a young member of the Household Calvary, he was there to do his best for his country in the sport of modern pentathlon – he wasn't going to be distracted: "It was like a normal competition". The team eventually finished seventh overall with Tom ranked 28th in the individual competition.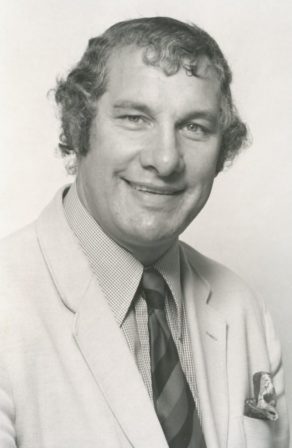 67 nations took part in those Games (which the Dutch, Swiss and Spanish boycotted because of Russia's crushing of the Hungarian rising) and the GB team fielded 189 athletes (163 men and just 26 women). The nation finished eighth on the overall medal table.
The Army, which Tom joined before his 18th birthday, taught him how to fence, shoot and ride to build on his existing talents as a successful youth swimmer, runner, boxer, cricketer and water-polo player in his native Sheffield. He pays tribute to some 'brilliant teachers', many of whom had seen service in the Second World War and who brought discipline to his young life, as well as to a dad who was incredibly supportive.
Move the clock forward to the trials for the Games of 1956. Tom was told that if he won the British Championships then he would be on that plane to the Olympics. Needless to say, he duly did – helped by General Sir Brian Horrocks' generous purchase of a new pistol for him – and off he went to the other side of the world to compete, remarkably, for the first time against international opposition.
He has memories of the camp beds that the athletes were given to rest on between the disciplines and of a Russian trying to talk to him but they couldn't understand each other. Since then, he's made lots of international connections in sport but this was his first.
Like many athletes before and since, the Olympics opened doors for Tom. When he left the Army in 1959 he was taken on by Sheffield University part-time to develop their sports and physical education programme. From there he went to Swansea University before moving to Bath in 1971 as Director of Sport.
"When I arrived, there was nothing there. We had offices in the old South Building alongside all the labs," he says. Students in those days had to go to the military base at Colerne for swimming, to Lansdown to play squash and all over the city and surrounding areas for other sports.
His brief from the university was to 'plan and get the job done' of building some facilities. That resulted in the development of today's Founders Hall (called then simply The Sports Hall) whilst the previous 25m swimming pool was funded by the Students' Union and individual donations from lecturers with Tom teaching their children how to swim. He carried out this early plan successfully but then went on to develop the University's pioneering Sports Scholarship scheme – something that became the envy of other institutions – before he retired in 1992.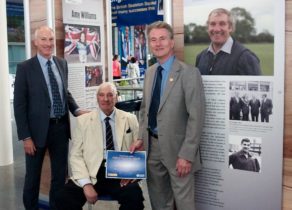 "Tom was invited to help establish a similar scheme in Stirling and he stayed on the committee for that scheme until a few years back," said his wife Jan Hudson who has supported her husband across his career. "He also helped Liverpool with their set-up and was invited to many other places."
Tom also found fame as a physical trainer, helping World Cup football official and lifelong friend Clive Thomas to develop a fitness programme for referees. He worked with the successful Llanelli Rugby Club, in the period when they famously beat the All Blacks, and then with Bath Rugby in their halcyon days of European Cup glory. He became the Minister for Sport's advisor in the South West, offering guidance and thoughts on national sport and physical education policies.
At Bath recently, he was inducted into the University's Hall of Fame for Sport and many past students have paid him tribute. David Carpenter, who went on to become the Director of the National Lottery Sports Fund, said of his time in the post now known as SU Sport Officer: "I owe Tom a lot. He was like a guide and a mentor to me. He introduced me to lots of people at the beginning of my career."
Referee Thomas, described him as "a huge presence every time he came into the room". Anyone who saw his twinkling smile and the sheer joy of being a guest at the 2019 European Modern Pentathlon Championships, staged at the University of Bath, could not fail to see his energy and support for the current crop of leading athletes.
"He still watches so much sport!" said Jan. "His favourites are probably athletics, especially the track events, but he loves rugby and watches cricket and football."
There is no time to feel maudlin about the rewards current athletes enjoy, either through professional wages or lottery funding – after all, he says, if he'd been born a decade or so earlier there wouldn't have been any sport, there would have been a war and if he'd been born a decade or so later, he might not have enjoyed the sheer joy of sport without the complexities of funding or contracts.
Come Tokyo 2020, though, you can imagine Tom will be glued to the coverage whatever the sport, supporting particularly the next in a line of University of Bath-connected Olympians.