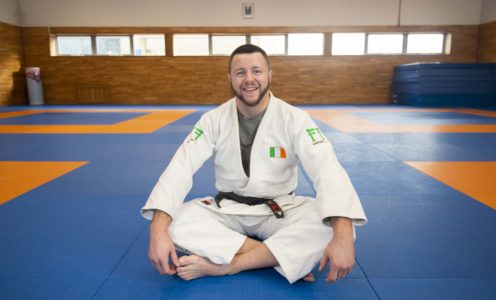 Team Bath judoka Ben Fletcher says not having "time to dwell on things" has helped him stay laser-focussed on recovery as he bids to compete at the Tokyo Olympic Games just five months after breaking his leg.
Fletcher suffered the injury while representing Ireland at the Tel Aviv Grand Slam in February and underwent surgery a couple of days back in London later to pin the break.
Remarkably he was back on his feet later that week and, 13 weeks on from the injury, is back doing a full gym programme as he continues to push towards his goal of being back on the mat in July for this summer's Olympic Games.
"Things are progressing well right now, touch wood," said Fletcher, who competed at the Rio 2016 Games. "Every week I have seen some improvement but things really seem to have jumped forward recently.
"The people around me have been very confident from the start that I would get back before the Olympics and that has given me confidence too. I haven't had any setbacks and we've hit all the mini targets so far.
"The quality of care I've received has been outstanding, everyone has been really positive. Literally from the moment I got injured – the doctor in Israel looked at my leg and said I would be back in action within four months. That gave me a target.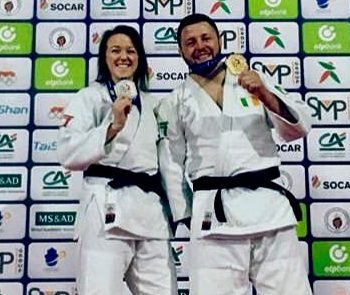 "The Olympics are this summer, I haven't got time to dwell on things. I have a goal to work towards and there is no time for me to wallow."
Fletcher has recently returned from a week-long training camp in Valencia, Spain, with sister Megan – who is also on course to compete in Tokyo this summer – and former Team Bath Head Judo Coach Juergen Klinger, who continues to oversee their training programme.
"I am doing a full gym programme now," said Fletcher, who remains on course for the Olympics despite being out of action for the last few competitions of the qualification programme due to his excellent results over the previous three years.
"It's been a bit weird learning how to use my left leg again, it felt like it wasn't my own at first and had been bolted on. I had a suprapatellar nail put in down the shaft of my tibia, a metal rod which has screwed into my ankle. My foot was the last to regain some feeling and dexterity quite recently.
"I have to be careful when loading on my left leg, my body doesn't want to use it, but I have been able to do jumping, cardio and upper body weights. I'm also doing blood-flow restriction training which will hopefully rebuild the mass in my leg."