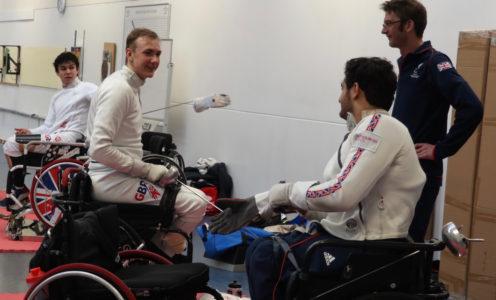 Rio medallist Piers Gilliver, fellow World Champion Dimitri Coutya and Paralympic Games debutant Oliver Lam-Watson have today been selected in the ParalympicsGB wheelchair fencing team for Tokyo 2020.
All three are part of the hugely-successful EIS World-Class Wheelchair Fencing Programme based at the Team Bath Sports Training Village, where they are coached by Peter Rome.
Gilliver, who won Category A epee silver in 2016, said: "I am really thrilled to have been selected for Tokyo 2020 and proud to be part of the Paralympics GB team for my second Games. This will be my first time competing in four medals events, so I'm really excited for the competition to begin."
Coutya, who also competed in Rio and has since won three World titles in the Category B epee and foil, added: "It is an honour to be able to represent Great Britain as a part of ParalympicsGB again. I can't wait to get out there and prove to myself and to the world what this team is capable of achieving."
Lam-Watson, who joined the training group at Team Bath two years ago, is thrilled to be making his Paralympics debut and said: "Four years ago I was told I would never be an athlete, so if you're young, disabled and having a tough time of it, I get it, that was me too. I encourage you to dream big, make every moment count and don't listen when they tell you to 'take it easy, play it safe'."
As well as a dedicated wheelchair fencing training area, the athletes also do cardio work on the indoor and outdoor athletics tracks at the Sports Training Village as well as strength and conditioning training in the high-performance gym.
That holistic, all-round approach to training has produced outstanding results on the international stage during the past five years, with both Gilliver and Coutya ranked number one in the world after winning a host of medals on the IWASF World Cup circuit.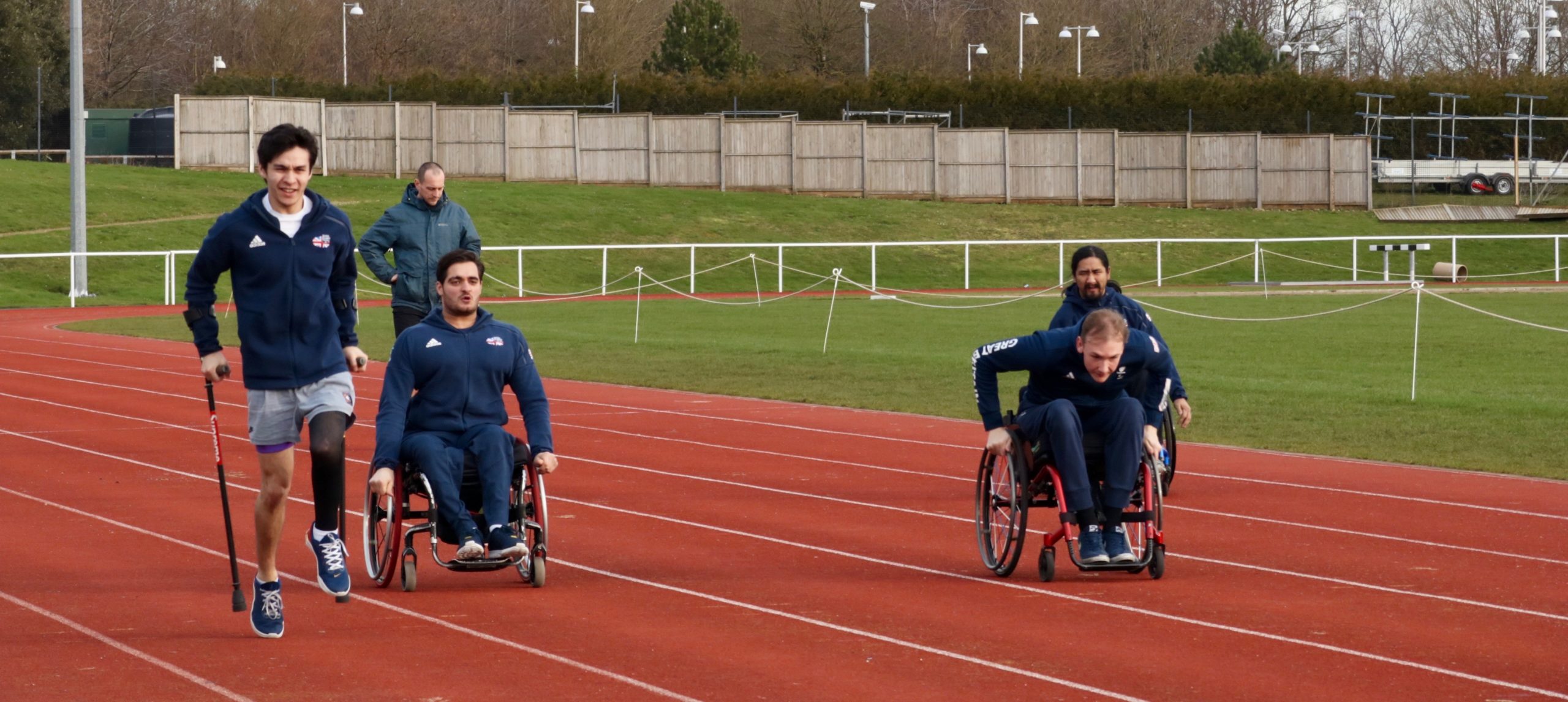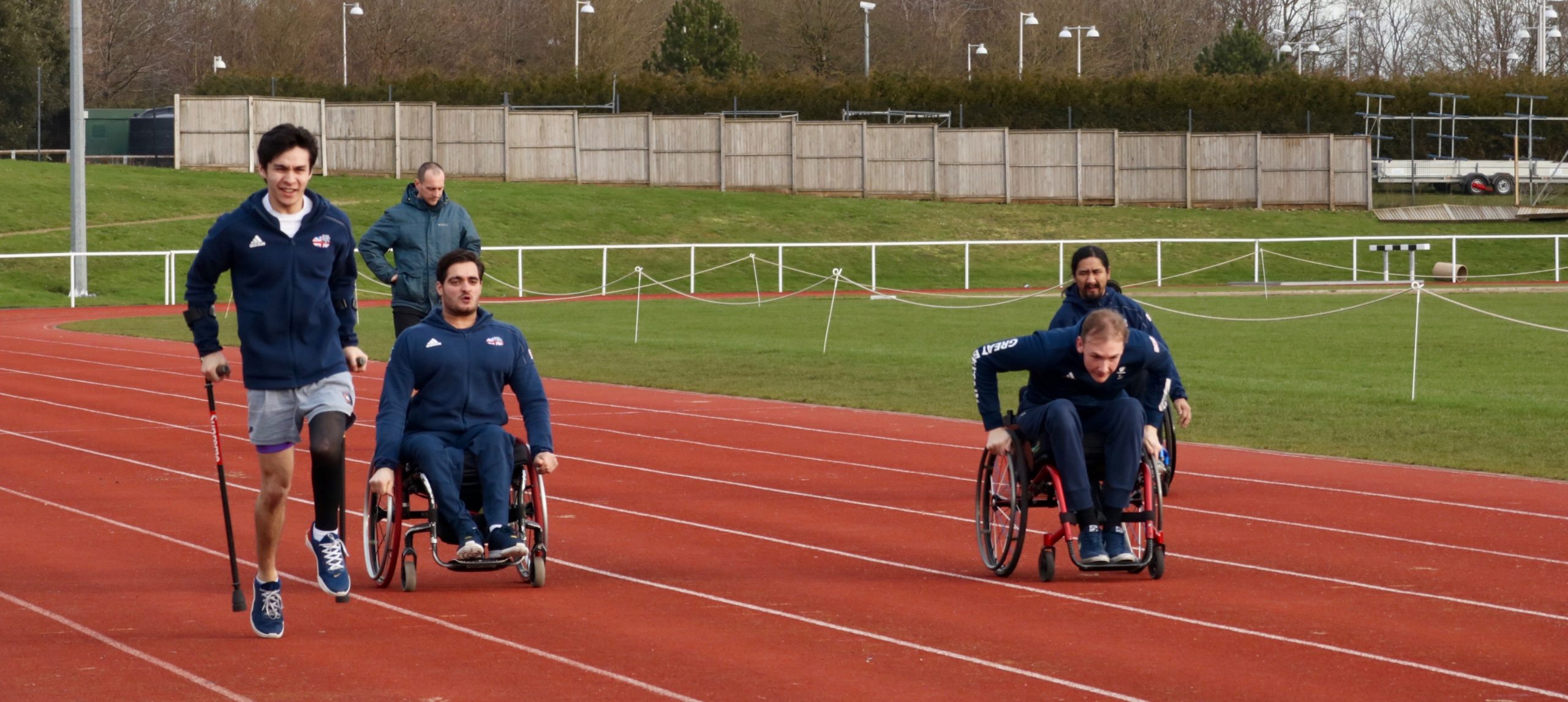 They haven't been able to compete since February 2020 but are looking forward to returning to action at a World Cup event in Poland in July before their Paralympic Games competition begins on 25th August.
Matt Hammond, Performance Manager at Wheelchair Fencing, said: "After a frustrating period of non-competition, the team are really looking forward to going to Tokyo and taking part in one of the biggest sporting events on the global stage. This is a talented team with a blend of youth and experience that can't wait to get back on the field of play and compete with the world's best wheelchair fencers."
Joining the Bath-based trio in the ParalympicsGB squad is Gemma Collis-McCann, who will be contesting her third Games after London 2012 and Rio 2016.
Coutya, Gilliver and Lam-Watson are the first University of Bath-based athletes to be selected for the Tokyo Paralympic Games. Fifteen sportspeople have so far been officially selected for the Olympic Games in athletics, modern pentathlon, swimming and triathlon, with another four having achieved the qualification standard.
Pictured top: (From left) Oliver Lam-Watson, Piers Gilliver and Dimitri Coutya with coach Peter Rome at the Team Bath Sports Training Village.