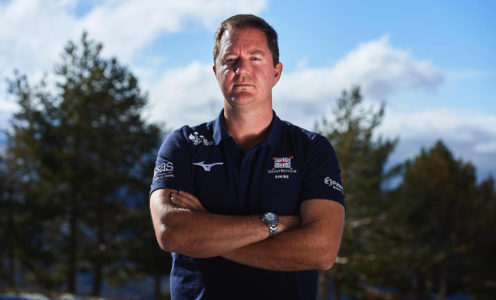 Paul Stannard, who set up the hugely-successful World-Class Start development programme at the University of Bath, has been appointed as the GB Rowing Team's new Men's Olympic Head Coach.
Stannard identified and developed the talents of double Olympic Champions Helen Glover and Heather Stanning during his nearly ten years based at the Sports Training Village, as well as Rio 2016 silver-medallist Vicky Thornley, before moving to the GB Rowing Team's Caversham headquarters to lead the men's sculling team.
His eight years in that role have seen British men's sculling go from strength to strength, culminating in a first-ever Olympic medal in the men's quadruple scull boat class at this summer's rescheduled Tokyo 2020 Games.
Stannard has now been appointed to lead the overall men's Olympic programme following a two-stage interview process and starts his new role immediately as the Paris 2024 cycle begins.
"In my interview for my first World-Class Start role back in 2003 I stated that my main motivation for the job was to help British athletes win medals on the world stage," said Stannard.
"The quad's silver medal in Tokyo was fantastic and I look forward to working with the coaches and support staff to help our talented athletes continue to win medals for Great Britain and themselves in the years to come."
Louise Kingsley, Director of Performance for the GB Rowing Team, added: "I am absolutely delighted to see Paul step up into the new Head Coach role, he beat a strong field of internal and external candidates. I am excited to see him work with the wider squad to deliver world-class performances, evolve a contemporary performance culture and stay actively connected to the pathway."