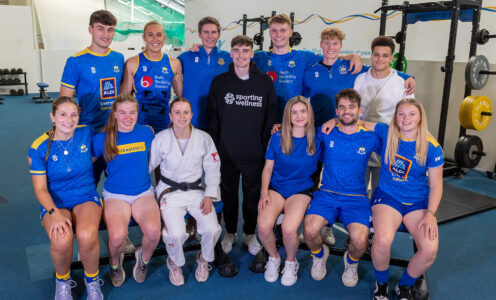 Team Bath Student Performance Sport athletes will be able to access free and professional mental health support 24 hours a day thanks to a new partnership with the Sporting Wellness charity.
Nearly 300 young people who combine study and performance sport at the University of Bath will benefit from the service, which offers a 24/7/365 support helpline and live chat. They will also be able to arrange counselling, either in person, online or over the phone, and access a host of self-help resources available on demand.
Callum Lea, Founder and CEO of Sporting Wellness, said: "We are delighted to be working with Team Bath and I know we can have a positive impact here where there are so many athletes across so many different sports.
"A lot of time and resource is put into the physical health of athletes, so it's a real step forward that a university with such a proud sporting history and a host of amazing athletes is taking mental health so seriously too.
"Student-athletes face a lot of pressures, not just in their sporting careers but in things like time management, finances and, for freshers, being away from home for the first time. They are also planning for the future and their priorities and ambitions might change over the course of their studies.
"There are so many things going on and that's why it is important we provide private mental health care on any wellbeing topic – relationships, family issues, addiction disorders, going through change, career goals – as well as anxiety and depression. Nothing is off limits and there is no minimum illness requirement."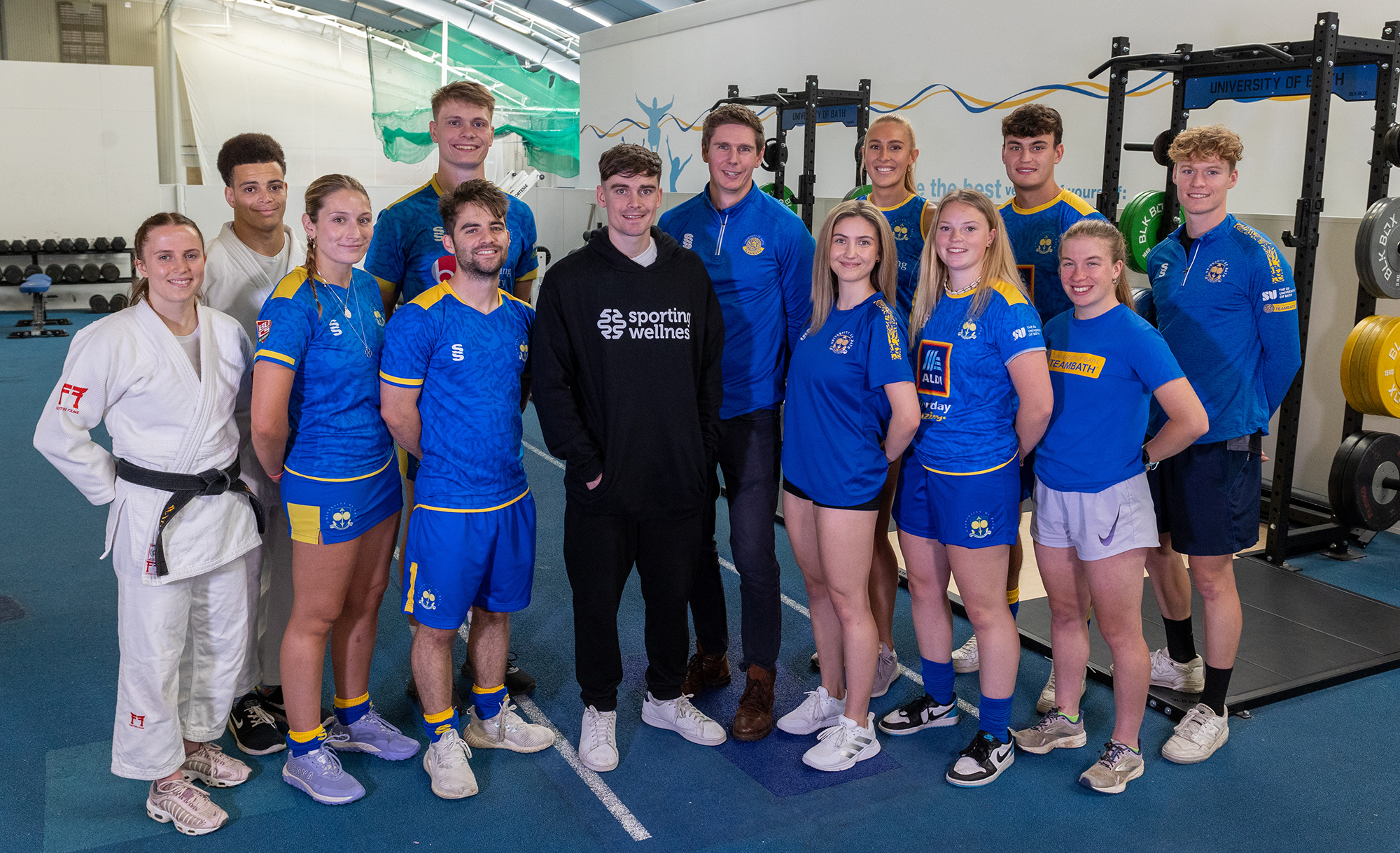 Access will be available to students within the Student Performance Sport Programme that includes athletics, badminton, football, hockey, judo, netball, rugby, swimming, tennis and triathlon, as well as those supported by the Team Bath Dual Career programme, TASS (Talented Athlete Scholarship Scheme) or a National Governing Body based at the University, like British Swimming and Pentathlon GB.
Louis Richards, Head of Student Performance Sport at the University of Bath, said: "One of our key objectives is to help student-athletes reach their full academic and athletic potential, and I believe this partnership with Sporting Wellness will help us do that.
"We know that student-athletes face a lot of pressure as they pursue their sporting careers while also striving to achieve strong academic results. Having direct 24-hour access to this service, in addition to the support we already provide our students as a University, will provide an invaluable resource for them to support their mental health and wellbeing."
Sporting Wellness was launched in 2020 as the UK's first centralised, mental health support system for any representative UK athlete aged over 16. To date, the charity has provided free, professional and confidential mental healthcare to over 1,800 athletes in 114 sports.
"It was started after my own experiences in sport," said Lea. "I was a cricketer throughout my childhood and wanted to be a professional but when I got to 18 I realised my aspiration was slipping away. That started to mix in with some mental health issues I was experiencing at the time but when I reached out for support, I couldn't get any because I wasn't a professional in my sport.
"I found that was the case not just within cricket but basically across all sports – the barrier to entry to get any type of mental health support was very, very high. That's when I had the idea to create a support system where the quality of access could be far greater and opened up to as many athletes as possible.
"That is the ultimate goal – to ensure that everyone, no matter what level they play at or what sport they're in, has access to private mental health care whenever they want it. Free of waiting lists, costs, minimum illness requirements and, most importantly, with 100 per cent confidentiality."
Find out more about Sporting Wellness by visiting www.sportingwellness.org. For more information about student performance sport at the University of Bath, including scholarships and the Dual Career programme, visit https://www.teambath.com/student-sport and https://www.teambath.com/athlete-zone.