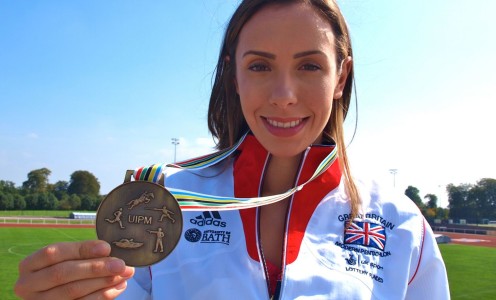 A host of University of Bath students and graduates have been selected to represent Pentathlon GB at both the Senior World Championships in Egypt and the Junior World Championships in Hungary.
The University's £30million Sports Training Village has proudly been home to Pentathlon GB's National Training Centre for the past two decades, with many athletes taking the opportunity to combine world-class sport with world-class education.
During that time Britain has won 14 medals at the Senior Worlds, including women's individual gold for Dr Stephanie Cook in 2001, Mhairi Spence in 2012 and Samantha Murray in 2014 (pictured).
London 2012 Olympic silver-medallist Murray, a French & Politics graduate, is in the women's team once again for this year's competition in Cairo from August 22-27.
She is joined by fellow Olympian Kate French – currently ranked number two in the world – and Jo Muir, both Sports Performance graduates, as well as former Junior World Champion Francesca Summers.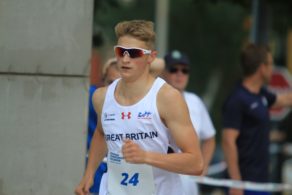 Contesting the men's event will be MJ Church ambassador Joe Choong and Tom Toolis, who study Mathematics and Sport & Exercise Science respectively, as well as Rio 2016 Olympian Jamie Cooke and Politics & International Relations graduate Sam Curry.
Gaining more valuable international experience will be the emerging duo of Myles Pillage and Sports Performance student Bradley Sutton, who is supported by a Santander Sporting Scholarship. The 19-year-olds will once again team up in the men's relay having already done so at both the Junior and Senior European Championships this season.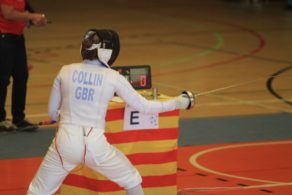 They will also contest that event at the Junior World Championships, taking place in Szekesfehervar, Hungary, from August 8-14.
Pillage will compete in the men's individual too along with Sports Performance student Jamie Harper and George Budden.
Representing Britain in the women's individual will be Thompson Education Trust Sporting Scholar Sarah Collin, Psychology student Charlie Follett, Karenza Bryson and Georgina Summers.
Collin, Follett, Harper and Sutton are all supported by the Talented Athlete Scholarship Scheme (TASS) at the University of Bath.
Applications for 2017-18 Sporting Scholarships are now open – click here for more information.