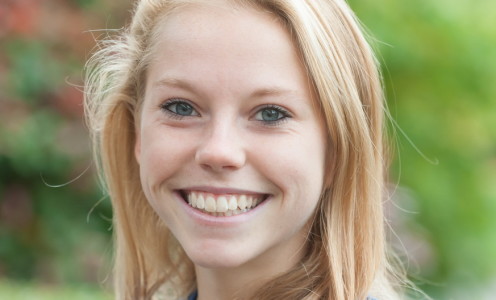 University of Bath sporting scholar Jenny Nesbitt finished a fantastic fifth in a challenging 10,000m final at the 2017 World University Games in Taipei.
Torrential rain delayed the athletics evening session for one hour, then the 90% humidity and temperatures in the mid-30s caused several athletes to suffer heat exhaustion once the race eventually got under way.
Sport & Social Sciences student Nesbitt, supported by a Trendell Sports Scholarship, produced a stellar effort to claim a hard-earned top-five finish in 34:01.34, making her the highest-placed Brit in the field.
Fellow Trendell Sports Scholar Emma Hurst, who studies Sport & Exercise Science, also produced an excellent performance to reach the fourth round of the women's singles tennis competition.
The Team Bath MCTA player beat Alexandra Grinchishina of Kazakhstan, the number 15 seed, 6-4 6-3.
In the swimming pool, MJ Church ambassador Jay Lelliott booked his place in a third final of the week as he won his 800m freestyle heat in 7:57.95.
The Sports Performance graduate will be looking to add to his 400m freestyle silver when the final takes place at 12.02pm BST on Thursday.
The World University Games is the world's second-largest multi-sport event, after the Olympic Games, and the University of Bath is represented by seven athletes – Lelliott and Anna Hopkin (swimming); Hurst and Luke Johnson (tennis); Nesbitt and Jacob Paul (athletics); and Emily Donovan (football) – plus four support staff – coaches Mark Skimming (swimming), Barry Scollo (tennis), Corinne Yorston (football, strength & conditioning) and Jack Dawkins (physio) – at this year's event.