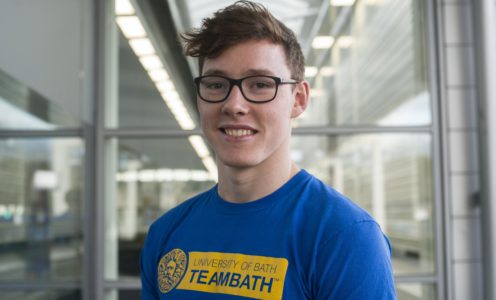 University of Bath sporting scholar Myles Pillage will make his Senior World Championships individual debut in Mexico next month after being named in an eight-strong Pentathlon GB squad for the 2018 edition.
Fellow junior Zoe Davison will also make the step up after finishing a fine fourth in the women's competition at the Junior World Championships earlier this month.
Biochemistry student Pillage, supported by a Trendell Sports Scholarship, has previously competed in three relays at major senior championships and is coming off the back of a strong season strong season where he finished as the top British male athlete at both the Junior European and Junior World Championships.
He will join the experienced trio of Jamie Cooke, Sam Curry and MJ Church ambassador Joe Choong in the men's team heading to Mexico City.
Choong was on the podium at the European Championships last month, as was fellow University of Bath graduate Kate French who will line up in the women's competition alongside Davison, Jo Muir and Francesca Summers.
The latter will be returning to the scene of arguably her greatest triumph when the then 19-year-old won Junior World Championship gold in 2015.
The British athletes will be competing in the individual competitions which begin with women's qualifying on Monday, September 10 and end with the men's final on Thursday, September 13.