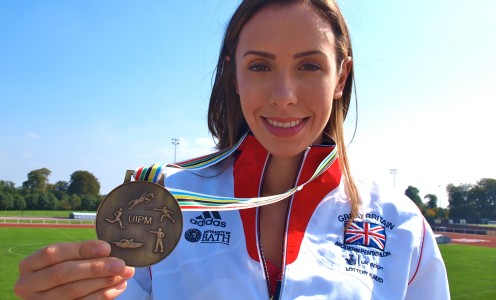 Olympic silver-medallist and former Modern Pentathlon World Champion Samantha Murray has today announced her retirement from the sport after ten years at the top.
The 29-year-old, who also won World Championship bronze in 2012 and enjoyed a World Cup win in 2015, is one of Great Britain's most successful modern pentathletes.
Murray has been based at the University of Bath throughout that decade. As well as training at Pentathlon GB's National Performance Centre, she studied French & Politics – graduating in 2013 – and was supported by a Santander Sports Scholarship and the Talented Athlete Scholarship Scheme (TASS) when she famously won silver at London 2012.
That medal on the final day of the home Games was the 67th and last won by Team GB, cementing Murray's place in the history books. Arguably the greatest achievement of her career came two years later when she was crowned as World Champion in Warsaw, Poland.
"From a young age, it was my dream to compete at an Olympic Games and represent Great Britain," said Murray, who also claimed a top-ten finish at Rio 2016.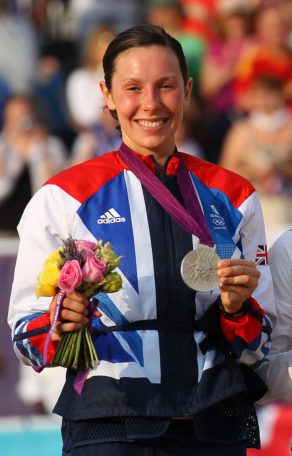 "To have this opportunity to do so on two separate occasions, and bring home an Olympic medal in the process, is something I will cherish forever and for which I am eternally grateful.
"I'm so proud of what I've achieved in the sport especially my World Championship title. I hope that my achievements have left a legacy that will continue to inspire pentathletes of the future."
Murray, who grew up in Lancashire, first took up the sport at her local club Ribble Valley MPC. Hours of training and honing her skills, as well as competing in national competitions, saw an international debut arrive in 2006 with selection for that year's Under 19 World Championships in Italy.
From there, she moved to Pentathlon GB's National Training Centre at the University of Bath in 2008 before bursting onto the senior international circuit two years later with 4th and 7th World Cup finishes as a 20-year-old.
Things would only get better for Murray during a stellar 2012 season that saw her win bronze at the World Championships in Rome, securing qualification for her date with destiny at the Olympic Games.
Two years later, the crowning glory of Murray's career arrived when she became World Champion in 2014 with success in Warsaw.
The Lancastrian has also won a plethora of team and relay medals, including Women's Team Gold on home soil when the University of Bath hosted the 2015 European Championships.
She also Women's Relay silver at the 2016 World Championships in Moscow, her final major international medal, and was crowned as British Champion for a last time in 2017.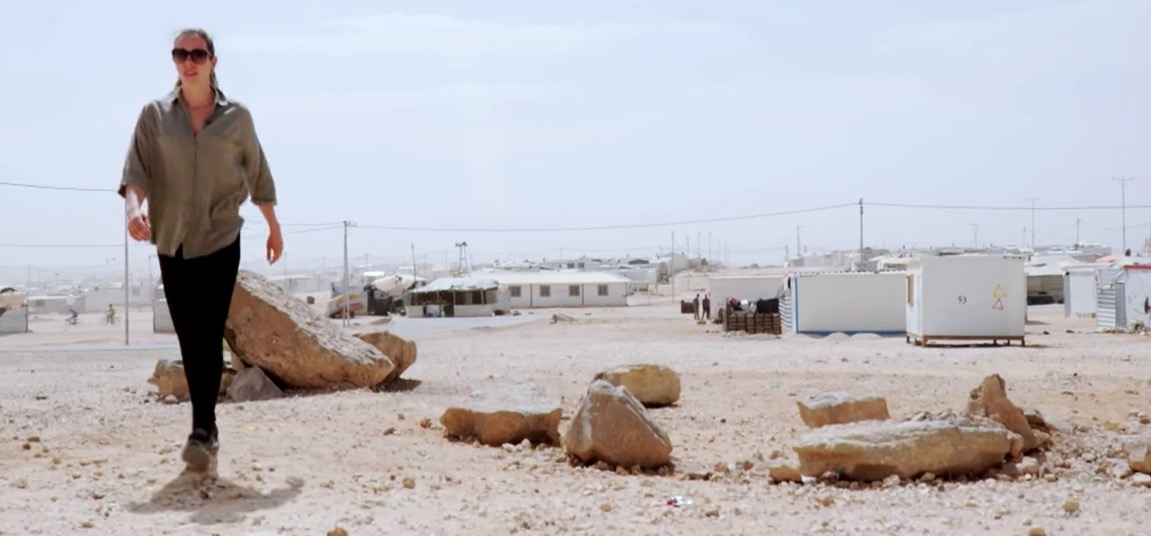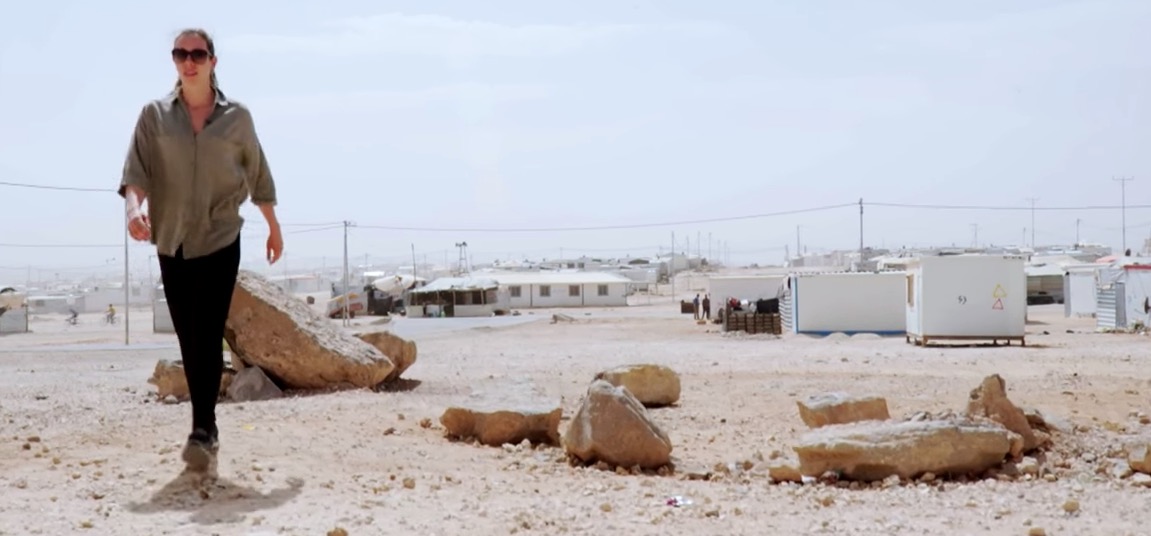 Away from the sporting arena, Murray is a patron for two charities – Cash For Kids and Peace in Sport – and recently addressed a United Nations conference on investment in sport. She also filmed a documentary for the Olympic Channel where she visited a Syrian refugee camp to see how sport is having a positive impact on their lives.
Pentathlon GB Performance Director Jan Bartu said: "Samantha is retiring as one of the most recognised and successful athletes in the sport. Her commitment, diligence, working culture and fighting spirits have become legendary over the years.
"It has been incredible journey, for me personally, overseeing Samantha's progress through the Pentathlon GB Performance Pathway to absolute excellence. I also highly value her academic achievements and contributions to the society whenever time allowed.
"I would like to wish Samantha continues success in professional and personal life in the years to come. Thank you for all unforgettable moments of your athletic career."
All of us at Team Bath wish Samantha every success in her future endeavours and thank her for her massive contribution to the world-class sporting environment here at the University of Bath!