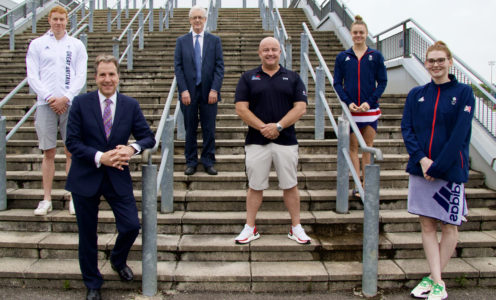 Dan Norris, Metro Mayor of the West of England, has visited the University of Bath to wish Team GB swimmers training there good luck before they fly out to Tokyo for the Olympic Games, which begin later this month.
Nine swimmers, almost a third of the Team GB squad, are among the 20 sportspeople who train at the £35million Team Bath Sports Training Village that will be competing at the rescheduled Games.
Mayor Norris spoke to medal prospects Freya Anderson and Tom Dean, both part of the hugely-successful British Swimming National Centre elite squad who train in the Olympic-sized pool, as well as Alicia Wilson who has spent the past five weeks completing her Tokyo preparations at the University.
"It won't just be the people of Bath thinking about you, your hard work and wishing you well, it will be the whole of the West of England and the country too," he said. "Just be yourselves and I have every confidence you will do amazingly well.
"I know it's a tough time as you get closer to the Games but keep doing what you do so brilliantly well. Best of luck, we will be watching and cheering you on every inch of the way."
Coach David McNulty – who has led the National Centre programme since it was established at the University in 2009 and coached four swimmers to Olympic medals at London 2012 and Rio 2016 – was also on hand to tell Mayor Norris about the thriving relationship between British Swimming and the University of Bath.
"I've worked at many venues in Britain and around the world and what makes Bath unique is having all of the sports under one roof," he said. "I've been saying it's a pleasure to work here for many years but that's because it is – everywhere you turn you have elite athletes and international coaches across all sports.
"It's also about the relationship we have with the University. I've worked with Stephen [Baddeley] for the past 11 years and we've never had a problem, he's always there for us and we always sort things out. It's a great, great partnership and long may that last."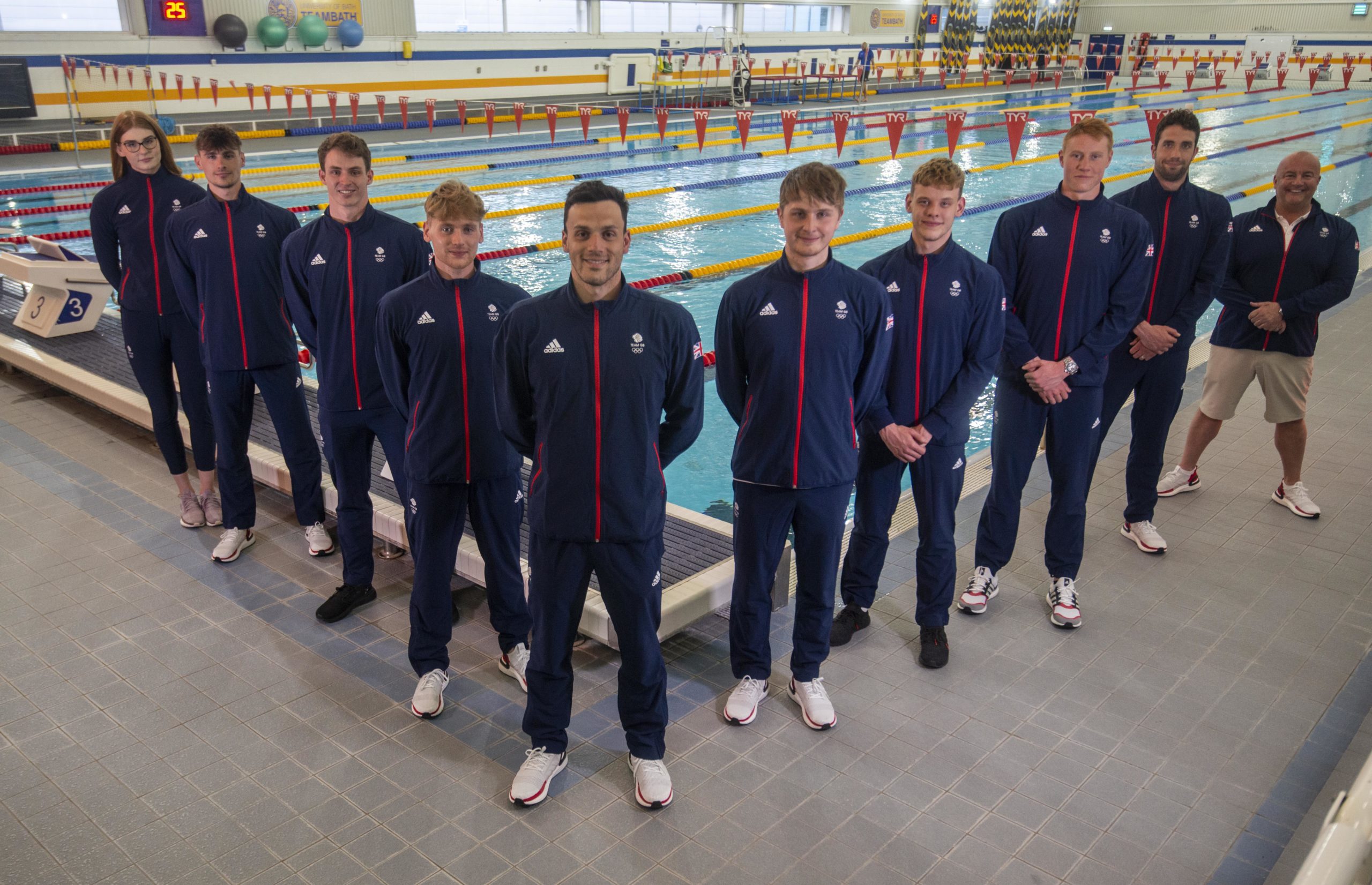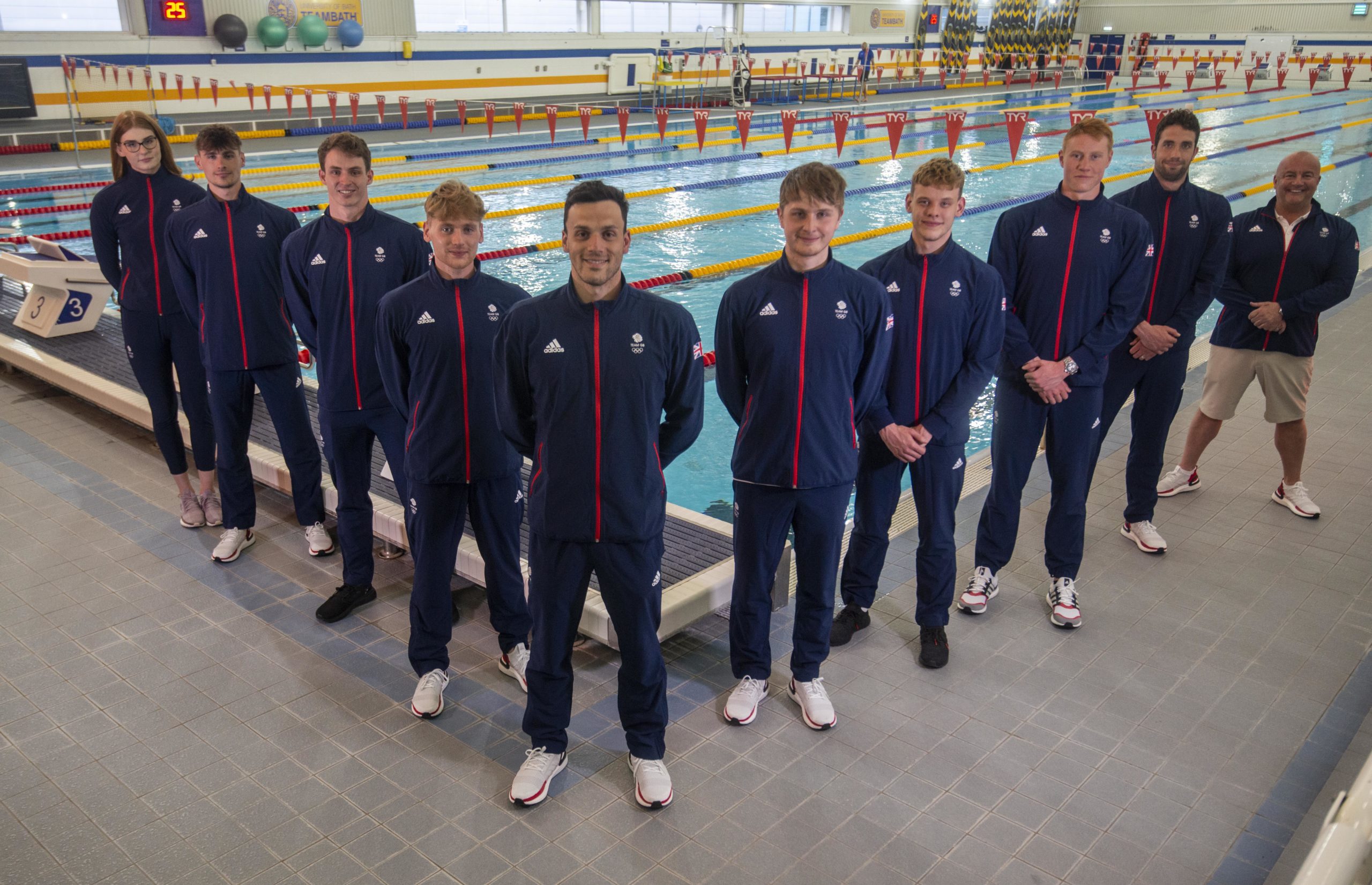 Mayor Norris was welcomed to the Sports Training Village by Director of Sport Baddeley and Professor Ian White, Vice-Chancellor and President of the University of Bath, who was also keen to wish the swimmers well at the Tokyo Olympics, which begin on Friday 23rd July.
"Congratulations to the swimmers on what you have achieved so far, I know the coaching has been extraordinarily successful over the years here and I pay huge tribute to that," said Professor White. "I just wanted to say thank you so much because your achievements do make a big difference for the University, we are proud that you want to be here. We wish you every success in the coming weeks and we hope it goes wonderfully well.
"It's also a great honour for us to have the Mayor here, we really appreciate you coming and you will always be very welcome here at the University."
As well as swimming, sportspeople from the University will also be representing their countries in athletics, judo, modern pentathlon and triathlon. A further seven University of Bath graduates have been selected in athletics, judo, rowing, rugby sevens and swimming.
The University will be well represented at the Paralympic Games too with wheelchair fencers Dimitri Coutya, Piers Gilliver and Oliver Lam-Watson all in the ParalympicsGB squad along with swimmer and 10-time Paralympic medallist Stephanie Millward. More selections are set to be confirmed in the coming days.
Find out more about sport at the University of Bath by visiting teambath.com/sport and stay up to date with all the Tokyo Olympic and Paralympic Games news and selections at teambath.com/Tokyo2020.
Pictured top (from left): Tom Dean, Metro Mayor Dan Norris, Professor Ian White, David McNulty, Alicia Wilson and Freya Anderson at the Team Bath Sports Training Village.