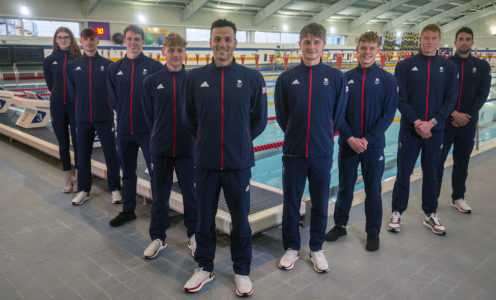 Nine University of Bath-based swimmers have today been officially selected by Team GB for this summer's Tokyo 2020 Olympic Games.
Double Rio 2016 medallist James Guy and former World Champion Ben Proud are joined in the 28-strong swimming squad by seven Olympic debutants – Freya Anderson, Kieran Bird, Jacob Peters, Matt Richards, Brodie Williams, University of Bath sporting scholar Tom Dean and Sports Performance graduate Calum Jarvis.
All of them are based at the Team Bath Sports Training Village, home to the hugely-successful British Swimming National Centre Bath elite squad that produced four Olympic medallists at the previous two Games – Michael Jamieson at London 2012 and Jazz Carlin, Siobhan-Marie O'Connor and Chris Walker-Hebborn at Rio 2016.
The Olympians train in the London 2012 Legacy Pool, eight of them under the expert guidance of David McNulty and Jol Finck who will both be part of the Team GB swimming coaching set-up when the Games take place in Tokyo from July 23rd.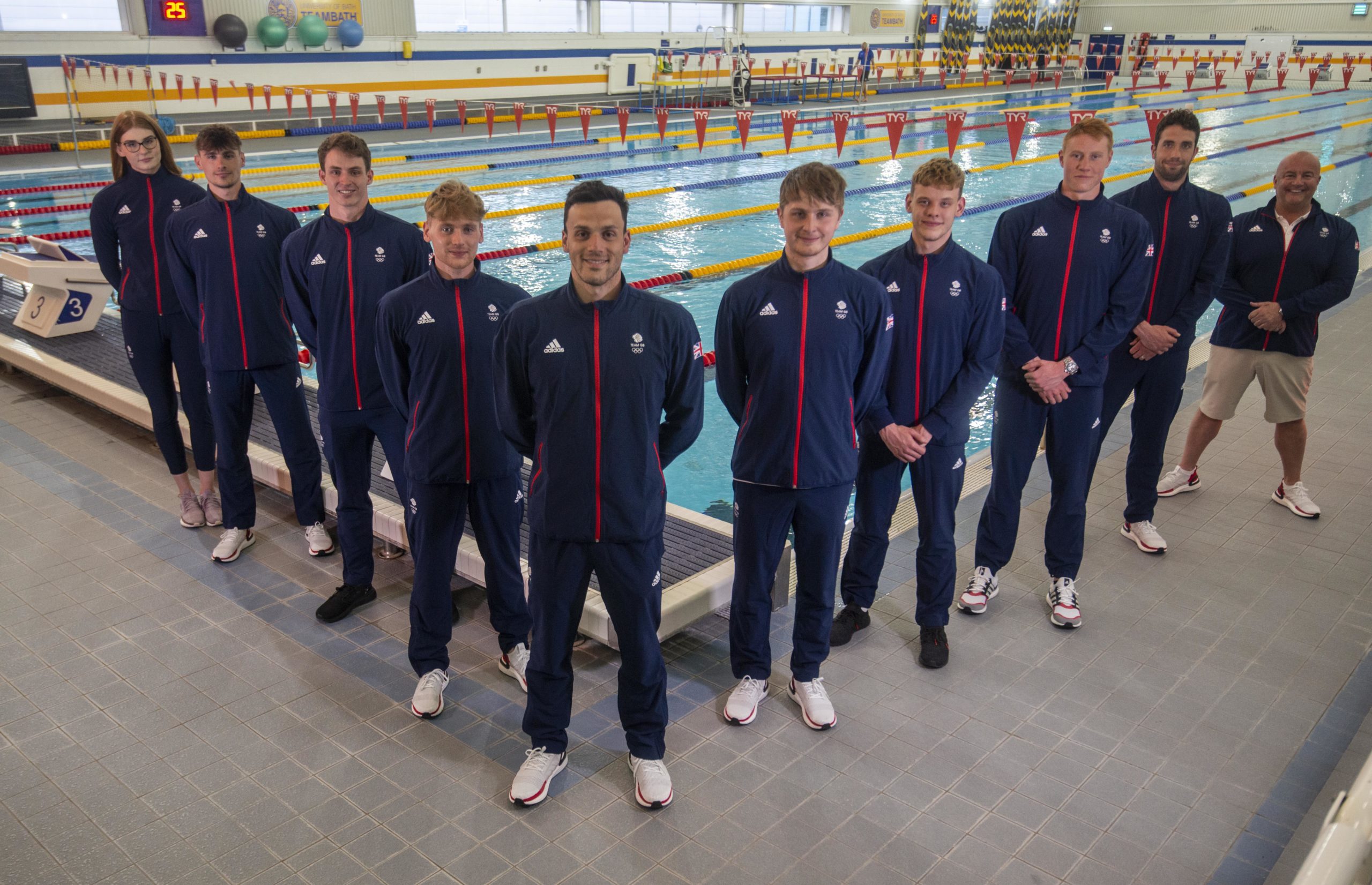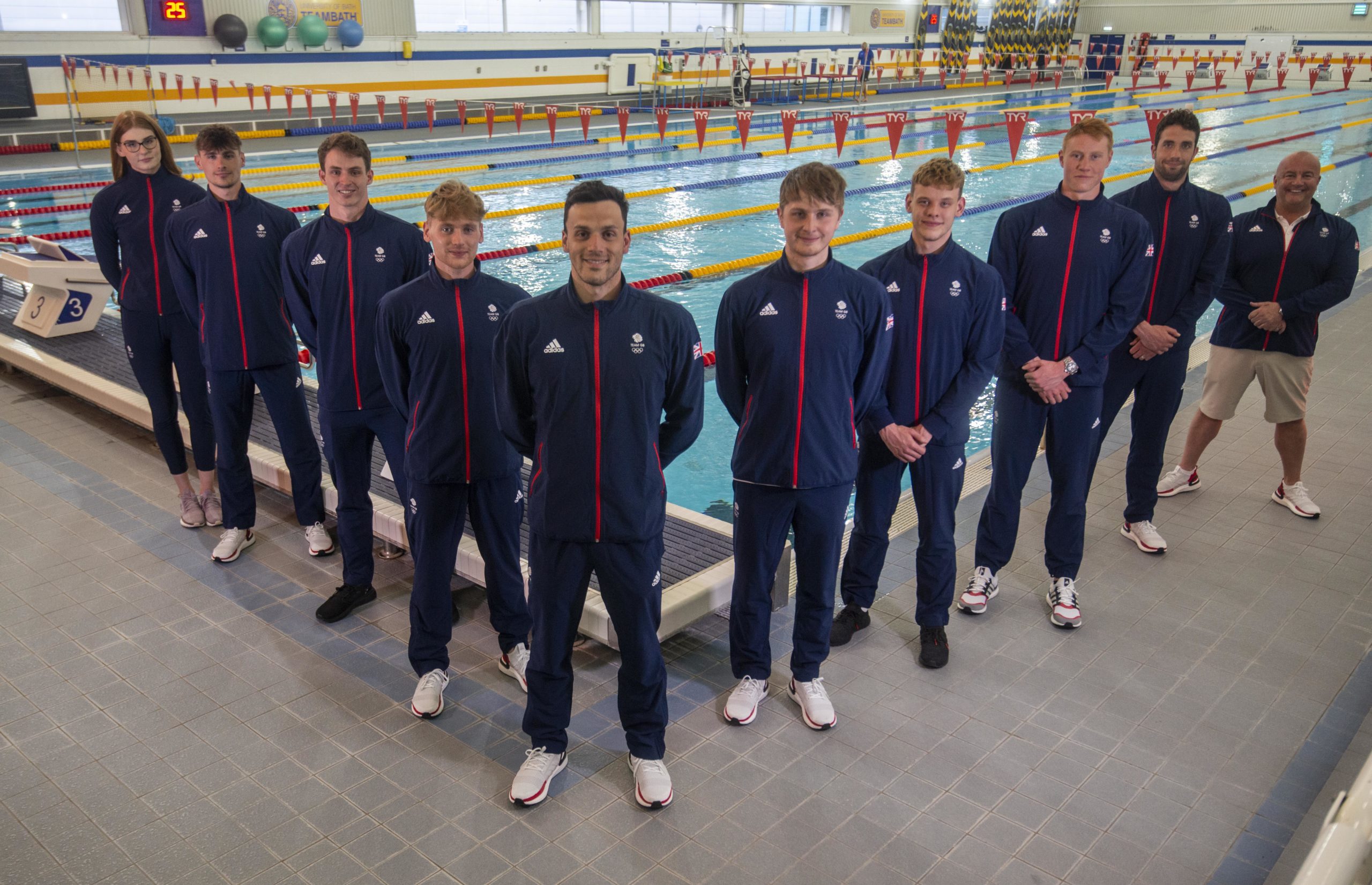 Commonwealth champion Proud, who won World 50m freestyle gold in 2017, has been training with Mark Skimming's University squad this year under the Government's return to training protocol.
"It feels really great to be selected," he said. "For my first Games in Rio there was obviously loads of excitement around finally being an Olympian. Since then I've gathered a host of experience so coming back to the Olympics the second time, the goals are different but the ambition is still high.
"I've been based in Turkey for the past four years and it was great training out there but with the situation going on, I looked to come back home, set up base and get more consistency in my training. To be able to train here with Mark has opened up so many more doors, I know I can get in the pool every day and I'm in a safe environment which is the most important thing in this day and age."
Fellow Olympian Guy, who moved to Bath shortly after winning two silver medals at Rio, said: "It was almost five years ago today that we were here announcing the team for the last Olympics, so it's nice to be here with a new team and we can't wait for Tokyo this summer. It's exciting to have so many people from Bath going, we did a great job at trials last week and I think we can progress it going into the Games."
Dean, a Mechanical Engineering student at the University of Bath who is supported by a Bill Whiteley Sporting Scholarship, added: "It's such an honour to be selected. It's been a real hard shift and a tough year, so for all the work to come together and to be able to wear the Olympic jacket means a lot.
"Bath put on such a great show at the trials, we blew everyone out of the water. It just adds even more excitement for the summer."
Anderson said: "It feels great to finally be wearing the kit. I've dreamt of this moment since I was little so it feels quite surreal. We've just had our picture taken together and it's great to see so many people from Bath on the team."
Seven of the swimmers secured their Team GB place by swimming the Olympic consideration time and finishing in the top two in their respective finals at the recent British Swimming Selection Trials. Proud posted a trials-winning time that would have earned him silver at the 2019 World Championships in the 50m freestyle, while 2015 World Champion Jarvis was one of five men to go under the consideration time in the men's 200m freestyle final.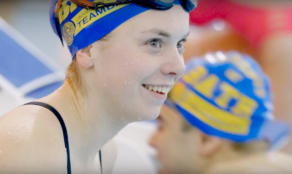 Also selected is Sport & Exercise Science alumna Anna Hopkin, who was coached by Skimming and won a Commonwealth relay medal with Anderson while studying at the University of Bath from 2014 to 2018.
Today's announcement means ten University of Bath-based sportspeople have now been officially selected by Team GB for the Tokyo Olympics, with Rio bronze-medallist and former World Champion Vicky Holland having been named in the triathlon squad.
Up to four Pentathlon GB athletes will be selected when the qualification period ends in June, while several track and field athletes, judoka and wheelchair fencers who also train at the Sports Training Village are vying to represent their countries at this summer's rescheduled Olympic and Paralympic Games. Visit teambath.com/Tokyo2020 for the latest news.