Our clean sport commitment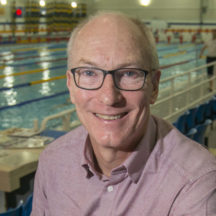 The University of Bath is committed to supporting, promoting and implementing the Clean Sport policies of UK Anti-Doping and WADA.
Like millions of people around the world, we feel passionately about sport. We believe as passionately that for sport to be fair, athletes must be clean. Athletes who take prohibited drugs are cheats.
All athletes have a responsibility to themselves and to their sports to train and compete clean. It is only then that we can truly say that they are inspiring future generations.
Clean Sport isn't just about athletes competing at elite level. Cheating runs contrary to the fundamental spirit of sport and challenges its very ethos at all levels.
There is no substitute for hard work and determination, nor for the satisfaction of success achieved honestly and fairly.
Stephen Baddeley, Director of Sport
University of Bath