England international attacker Kadeen Corbin is returning to Team Bath Netball for the 2018 Vitality Superleague season and says: "I can't wait to be back in the Blue and Gold!"
The 25-year-old enjoyed a hugely-successful spell with the South West franchise from 2009 to 2013, coming through the performance pathway to help Team Bath win a record fifth Superleague title in her final season.
Corbin also won the first of her 56 international caps during that period and went on to represent the Roses at the Glasgow 2014 Commonwealth Games. She narrowly missed out on selection for the 2015 Netball World Cup after recovering from knee surgery but is part of England's full-time programme working towards the Gold Coast 2018 Commonwealth Games in Australia.
After spending the 2017 season in the professional ANZ Premiership with New Zealand's Silvermoon Tactix, Corbin is looking forward to linking up again with Head Coach Anna Stembridge and Director of Netball Jess Thirlby at Team Bath.
"It's great to be back home and I'm really looking forward to the new season, I cannot wait to get started," she said.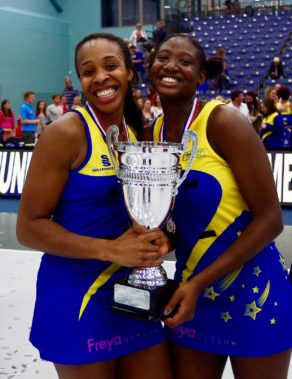 "I've worked with Anna and Jess for both Team Bath and England, and the relationship I have them with is amazing. No matter where I have been playing, I have always been able to ask them for advice and feedback, and it has always been positive and constructive.
"When I was in New Zealand it was a different culture and a different way of playing but I knew I could contact Anna or Jess for advice and it was great to hear another voice from home.
"I can't wait to be back at the University of Bath. I studied Sports Performance there and loved the high-performance netball programme. You are immersed in the game 24-7 and have access to world-class coaching in the best facilities. Netball is a sport I love, so how could I not love being part of that environment?"
Corbin, who has also represented Hertfordshire Mavericks and Loughborough Lightning, is the fourth confirmed player in the Sitec-sponsored Team Bath Superleague squad for 2018 after Eboni Beckford-Chambers, Layla Guscoth and Chelsea Lewis committed their futures to the franchise.
"I'm looking forward to playing alongside Eboni and Layla again," she said. "No matter what team I have played for, I have always kept my friends close and we always want the best for each other. I know they will push me in the right direction and I'll do the same for them.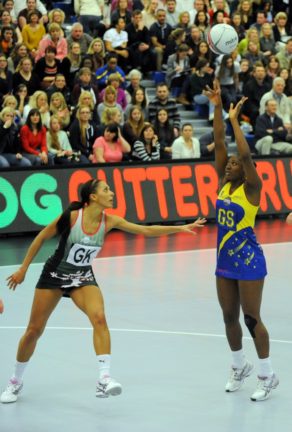 "There is also a lot of amazing talent coming through at Team Bath. You look at the likes of Imogen Allison, who is an incredible wing defence, and what she can do going forward – it will be exciting to play alongside people like that and see them develop."
Corbin is midway through a six-week training camp with the England squad ahead of a huge international season that will include two editions of the Quad Series, a three-match Series in New Zealand, a home International Series later this year and the Commonwealth Games.
"The important thing now is to get myself into the best physical condition, for club and country, and I believe Team Bath is the best environment for that," she added.
"I have a feeling it will be a great season – I can't wait!"
Thirlby added: "We are so excited to be welcoming Kadeen back to the Blue & Gold family. She spent many years here and in that time developed into a fantastic player who has gone onto represent England and ply her trade in New Zealand, giving her invaluable experience and exposing her to top-quality netball and varying styles of play.
"Both Anna and I have no doubts she will combine well with the squad and have a real impact in 2018. Kadeen knows what it is to be part of Team Bath and that is critical for us – we can't wait to work with her once more and support her development and aspirations."
Team Bath Netball are sponsored by Sitec, Mogers Drewett are their Education Partners, Centurion Chartered Financial Planners are supporting the team's performance analysis capabilities, Viper 10 are their Sportswear Supplier and Skins provide the team with compression wear.