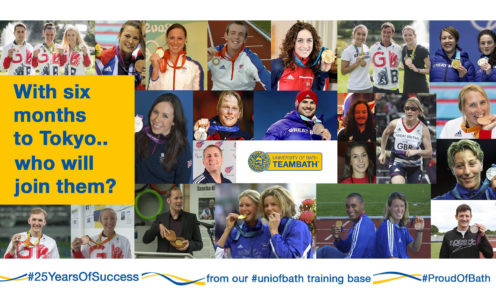 We are celebrating 25 Years Of Success at Team Bath this year, with 2021 marking a quarter-of-a-century since the first of what is now a magnificent 48 Olympic and Paralympic medals was won by an athlete who trained at our inspirational multi-sport facility.
It was swimmer Paul Palmer who had that accolade, winning 400m freestyle silver at the Atlanta 1996 Olympic Games, and he isn't surprised to see so many athletes across a wide range of sports go on to join him in the illustrious roll of honour.
"We knew we were at the start of something that would inevitably lead to great success in terms of medals," said Palmer, who trained alongside the likes of Mark Foster and Sascha Kindred in the Olympic-sized pool at what developed into the Team Bath Sports Training Village.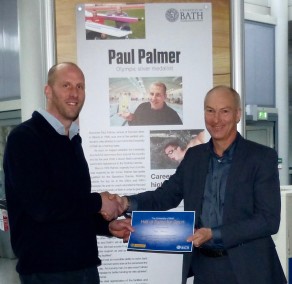 "Bath was ahead of its time. It brought together athletes with exceptionally high levels of motivation and created a collective motivation to strive for excellence."
Elite sportspeople training at Team Bath have won medals at 11 of the 12 Summer and Winter Games since Atlanta, including every one staged in the 21st Century, and the current crop of athletes will be targeting more success during the next 13 months at the rescheduled Tokyo 2020 – which is now six months away – and Beijing 2022.
It was Palmer's generation that helped established Bath as a centre of sporting excellence and he has fond memories of the centre's formative years.
"I was part of a group of about 20 international-level swimmers who migrated there," recalled Palmer, who was inducted into the University of Bath Hall of Fame for Sport in 2016.
"It was one of a handful of world-class training venues in the country at the time – it had an Olympic-sized pool but there was also the athletics track, the gym and the seeds of a sports science team, so that whole holistic approach to training was starting to take shape.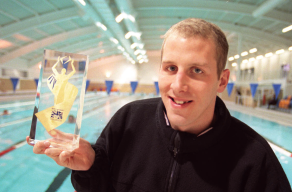 "I was there for four years and things just grew and grew. The tennis courts were built, the winter sports push-start track opened up, Colin Jackson began training there and Bath Rugby would use the facilities too. It created a real sporting fraternity, something along the lines of the collegiate system in the US.
"If you put competitive athletes in that kind of environment, they will go hell for leather to out-train their partners and that raises everyone's standard.
"When I went back to Bath in 2016 to be inducted into the Hall of Fame for Sport, I was staggered by how much it had changed and developed. What we had back in the 90s was pretty amazing but it has just gone to another level since."
Among the current high-performance training groups based at Team Bath are the British Bobsleigh & Skeleton Association, British Swimming, British Triathlon, Pentathlon GB and the EiS (English Institute of Sport) Wheelchair Fencing Performance Programme. International track and field athletes and judoka also train at the £35million Sports Training Village.