Fitness classes
Some of our group exercise classes are moving online while the Team Bath Sports Training Village is closed, with sessions being streamed via Zoom.
Access to these classes is free for Team Bath + and Team Bath fitness classes members. Please check your emails for links to the sessions, which are open on a first come, first served basis.
These classes are also available to book on a Pay-as-you-Go basis using our Connect booking system. Please log into your account at https://bookings.teambath.com/Connect/memberHomePage.aspx and then select the class for further details.
Virtual timetable for November 30 to December 5, 2020
---
Our intention is to restart our classes at the Team Bath Gym & Fitness Centre from Thursday, December 3rd (subject to prevailing regulations). When they return, these are the kind of exercise classes you can expect to see on our timetable…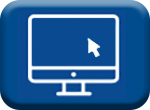 Prices and memberships
Classes for 45 minutes and more cost £7 (£6.30 concessions).
30-minute sessions cost £5 (£4.50 concessions).
We offer a wide range of annual and monthly membership packages, including a deal for our fitness classes. For more information please visit our memberships page, email Harriet Hings or call her on 01225 385374.