Fitness classes
Great news – indoor exercise classes are back at the Team Bath Gym & Fitness Centre! We are also continuing to stream live exercise classes to help you keep active remotely. Please book your workout in advance.
Current timetable (click to enlarge)
In-person exercise classes
We are currently running approximately 35 group fitness classes a week in our studios, all socially-distanced. Please book for your class in advance at teambath.com/bookonline or by using the Team Bath Active app. Advance booking windows are:
Team Bath members and University of Bath student gym members – 7 days in advance;
University of Bath staff – 5 days in advance;
Pay-as-you-go customers (including students without gym memberships) – 3 days in advance.
Virtual fitness
Our fun and interactive sessions, streamed live on Zoom (click here to download), are free to access for Team Bath members, and University of Bath students and staff, and also available on a pay-as-you-go basis to non-members.
How to take part
• Team Bath members and pay-as-you-go customers – individual classes can be booked via Connect, our online booking system – click here to find out more. When booking, please remember to copy and bookmark the Zoom link in the description.
• University of Bath students and staff – click here for further details.
The waiting room for each class will open 15 minutes before the start time and the instructor will allow people in when the class goes live. Once it is under way, no more admissions will be possible.
Team Bath is sponsored by Rengen Lettings.
---
Class descriptions
Barre Fluid: Tone your body with ballet conditioning techniques led by experienced tutor and dancer Tamsyn Butt. Suitable for those with ballet experience as well as total beginners, the class uses movements similar to those used in ballet conditioning which sculpts the body by toning and strengthening. It is a minimal impact but all-over body workout which tones the thighs and arms, flattens the stomach and lifts the bottom. Wear loose comfortable clothes and ballet shoes, barre socks or go barefoot.
Body Conditioning: This is an adaptions of another classic class. Using dumbbells or a weighted, graspable object like tins of food, your whole body will be targeted using range of training methods to ensure you build a well balanced body. Anyone can attend this class because there will be easier and harder options for each exercise.
Body Control: Strengthen your body with this class which uses a range of body movements to work on your core stability. Wear loose, comfortable clothing.
Burn: This high-intensity class is designed to test your limits, make you sweat and burn calories. It consists of performing a range of blocks, each of which is a combination of exercises done at pace to test your cardio system as well as your muscular endurance. Work hard in the blocks and then get a well deserved break to recharge before next one. Anyone can attend this class because there will be easier and harder options for each exercise.
Core Conditioning: Who doesn't want a toned midrift? Learn how to engage your core muscles in ways you never thought of. This will not only help you to achieve the midrift you desire but also strengthen your core to improve other exercises that you may do. Anyone can attend this class because there will be easier and harder options for each exercise.
HIIT: Challenge yourself via short bursts of high-intensity interval training. Exercises target the whole body as well as get your heart pumping. Anyone can attend this class because there will be easier and harder options for each exercise.
Kettlebells: One type of kit, one type of goal. Perform exercises that are exclusive to kettlebells and see the results.
Latin Fit: An innovative freestyle workout that incorporates Latin dance steps as the foundation for a fun and exhilarating cardio dance fitness. This workout – led by Madrid-born Maria Cristina, who has been a Flamenco, Danza Española and ballet dancer most of her life – will lift your spirits while burning calories, improving flexibility and tone. Wear loose comfortable clothes and trainers.
Pilates: Improve your body posture and coordination, as well as work on your core strength and breathing techniques.
Yoga: Ditch the shoes and grab a mat, take time to focus on improving not only your strength and flexibility but also breathing and relaxation techniques.
Zumba: The world-famous fusion of fitness, entertainment, culture – and fun!
---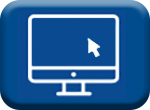 Prices and memberships
Classes for 45 minutes and more cost £7 (£6.30 concessions).
30-minute sessions cost £5 (£4.50 concessions).
We offer a wide range of annual and monthly membership packages, including a deal for our fitness classes. For more information please visit our memberships page, email Harriet Hings or call her on 01225 385374.