Fitness classes
Our studio fitness classes, delivered in our dedicated exercise studios, are divided into three categories – aerobic, body and calm. We have programmes for beginner, intermediate and advanced visitors, offering solutions for a range of individual goals, and they can be accessed on a pay-as-you-go basis or through our cost-effective membership schemes.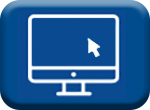 Prices and memberships
Classes for 45 minutes and more cost £7 (£6.30 concessions).
30-minute sessions cost £5 (£4.50 concessions).
We offer a wide range of annual and monthly membership packages, including a deal for our fitness classes. For more information please visit our memberships page, email Harriet Hings or call her on 01225 385374.