Fitness classes
We typically offer 100 studio fitness classes each week in our new dedicated exercise studios, divided into three categories – aerobic, body and calm. We have programmes for beginner, intermediate and advanced visitors, offering solutions for a range of individual goals, and they can be accessed on a pay-as-you-go basis or through our cost-effective membership schemes.
Timetable for February 2020 (click to enlarge or download)
Please click on the timetables above to find out what classes are available and when in the coming weeks (right click to download as a PDF).
Please note: All classes are subject to change and the timetable operates on a seasonal basis. Additional classes will be inserted if the demand dictates.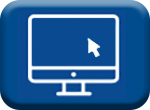 Prices and memberships
Classes for 45 minutes and more cost £7 (£6.30 concessions).
30-minute sessions cost £5 (£4.50 concessions).
We offer a wide range of annual and monthly membership packages, including a deal for our fitness classes. For more information please visit our memberships page, email Harriet Hings or call her on 01225 385374.