Fitness classes
While the Sports Training Village is closed due to the national lockdown restrictions, our Team Bath Gym & Fitness Centre instructors are continuing to stream live exercise classes seven days a week to help you keep active at home.
The fun and interactive sessions, streamed live on Zoom (click here to download), are free to access for Team Bath members, and University of Bath students and staff, and also available on a pay-as-you-go basis to non-members.
Team Bath is sponsored by Rengen Lettings.
How to take part
• Team Bath members – you will receive an email with links to the sessions, so please check your inboxes.
• University of Bath students and staff – click here for further details.
• Non-members – individual classes can be booked via Connect, our online booking system – click here to find out more. When booking, please remember to copy and bookmark the Zoom link in the description.
The waiting room for each class will open 15 minutes before the start time and the instructor will allow people in when the class goes live. Once it is under way, no more admissions will be possible.
Latest timetable
---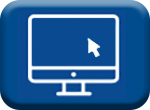 Prices and memberships
Classes for 45 minutes and more cost £7 (£6.30 concessions).
30-minute sessions cost £5 (£4.50 concessions).
We offer a wide range of annual and monthly membership packages, including a deal for our fitness classes. For more information please visit our memberships page, email Harriet Hings or call her on 01225 385374.