Online bookings and payments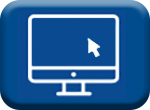 Connect is our online system for booking studio fitness classes and outdoor tennis courts. It allows you to book, pay, change and cancel bookings for all of your chosen fitness classes/court bookings at the Sports Training Village from anywhere you can connect to the internet.
Exercise classes are currently suspended while the STV is closed (although you can access free online classes by clicking here). However, our outdoor tennis courts are now available to book.
Important information about tennis court bookings – please read first
The outdoor courts are currently open from 9am-8pm on weekdays (Monday to Friday) and 10am-2pm on Saturdays.
Courts MUST be booked in advance (only one booking per day per customer is permitted). Each session is 60 minutes, starting on the hour, and, to ensure social distancing measures are safely followed, players are asked to arrive on court five minutes past the hour and leave five minutes to the hour.
New government guidelines now permit doubles play as well as singles.  We are also offering "Dream Squads" where small groups can book a court and a coach to learn new techniques, tactics or simply play plenty of fun games. All players must follow the LTA's social distancing guidelines which are available in detail here:
Car parking is available on site at Car Park A but please note that charges apply as normal. Please also note that we cannot offer access to toilets, changing rooms or water fountains on site so please come prepared with your own water, changed and ready to play.
Prices and advance booking availability
Team Bath + members, Team Bath Tennis Academy and student sports pass holding players can book up to 7 days in advance.
Pay as you play customers can book up to 3 days in advance.
Cancellations
Should you be unable to attend your booking, please think of other users and the limited availability of court time by cancelling in advance. This can be done by a click of a button under 'Manage Bookings'.
---
If you are a member – the email address we hold for you on our membership database and your personalised PIN code (there is a 'forgotten PIN' option to receive a new code).
Non-members – click on the 'sign up now' option to register via Join@Home. You will receive a personalised PIN code and will then be able to book and pay for facilities and classes via Connect on a pay-as-you-go basis.
Payment is required at the time of booking and can be made using Visa Credit, Visa Debit, Mastercard Credit, Mastercard Debit, Visa Electron, Maestro and JCB. Please click here to read our terms and conditions, including details of our refund and cancellation policies.